The search bar appears at the top of Remine on every page. Search is not case sensitive, and it is predictive. This means that results will appear in the drop-down as soon as you begin typing.
When it comes to Remine's search function, less is more. This means that copying and pasting a full address may not yield results. We recommend that you type just the beginning of the address, and slowly add more information until the property appears in the search results.
Note: If you're looking for instructions about tracking properties and people, click here.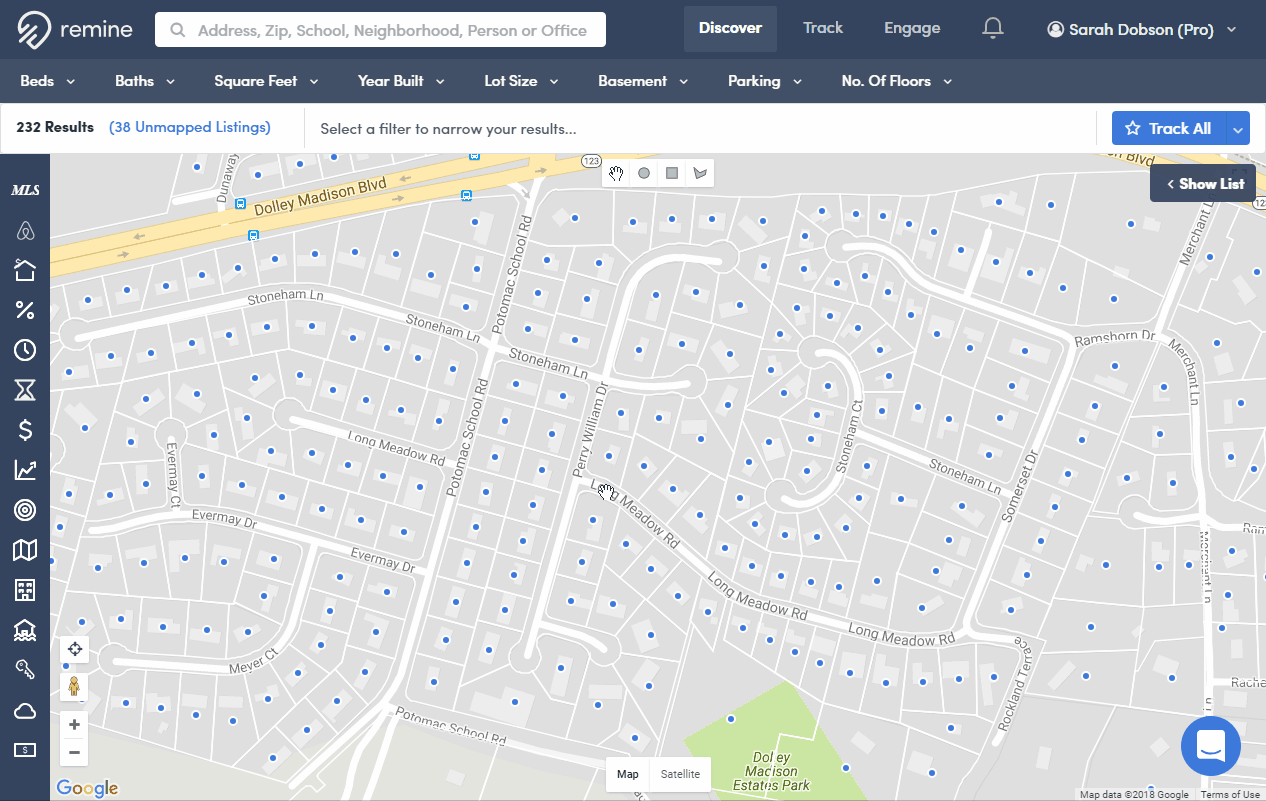 To see the results in a separate page, in the search results drop-down, click See all results.
What can I search for?
Using the search bar, you can look for addresses, ZIP codes, APN/TAX/PINs, people, offices, and agents.
Tip: If you want to search for a tax identification number, type PIN:########## without any spaces. This feature is not sensitive to hyphens, so long as they're placed in the correct location. For example:
Will work

PIN:12-345-678
PIN:12345678

Will not work

PIN:12 345 678
PIN: 12-345-678
PIN: 12345678
If you are on a paid plan, you can also search for school zones and neighborhoods.
If you're searching for the first time and not looking to farm any particular neighborhood yet, we recommend starting with your address.
Note: If you have trouble finding an address via search, try removing the end of the street name (e.g., road, avenue, or circle) from your search.
How do I decipher my search results?
Your search results are sorted by category, and the categories are ordered by relevance. For example, if you enter "90210" in the search bar, the ZIP code section will appear first. If you enter "Beverly Hills High School," the high school section will appear first.
Contact us if you find that there is missing information!
Here's a quick video about how to search in Remine: