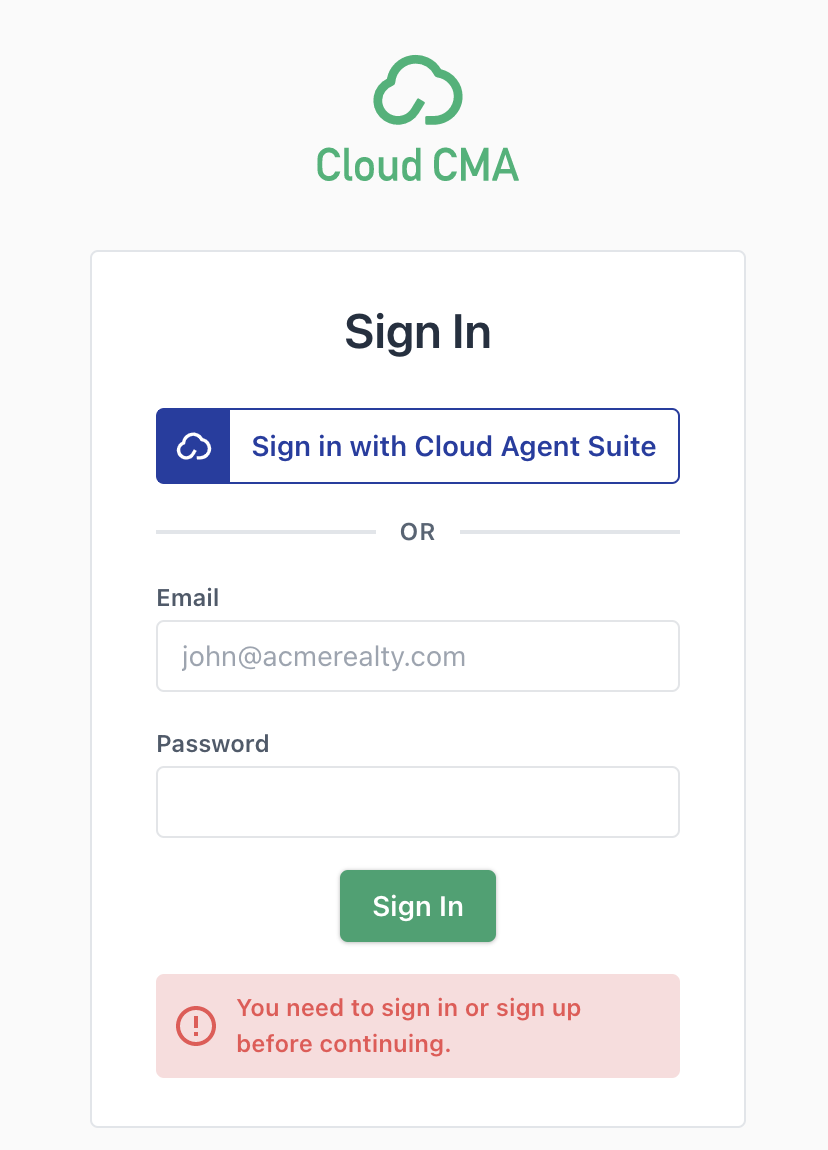 If you are a Cloud CMA subscriber, you can quickly create a Cloud CMA while referencing the Property Details page in Remine.
Visit the List of Cloud CMA MLS Partners to find out if your MLS offers Cloud CMA as a member benefit.
Steps to Create a Cloud CMA
Note:
Any Cloud
CMA
s that you create are tied only to your Cloud
CMA
account. These will not appear in Remine on the
Property Details
page for the property.
Access the Property Details page for the property for which you want to create a

CMA

.
Click

Create CMA from the menu options. From the drop down, select Cloud CMA.

Type your Cloud

CMA

credentials and click

Sign In.
After you log in to Cloud

CMA

, in the top navigation bar, click

CMA

.
For more information about Cloud CMA, visit the Cloud CMA Support Center.