While your Remine Docs account comes pre-loaded with all of your standard forms (ready to be filled in, shared and signed) it's probably inevitable that you, as an agent, will need to add some documents of your own. Perhaps you need to store and share a survey or floorplan for a house you're selling, or, maybe more likely, you're receiving offers in the form of PDF files. In Remine Docs you can upload as many files as you need from your desktop to your Transactions folders. 
To watch a video version of this part of the guide, click here.
There are a couple of ways to upload a PDF into Remine Docs+: you can click Upload a File from the Dashboard (1) where you can select the file and choose its destination, or you can upload from within a Transaction folder (2).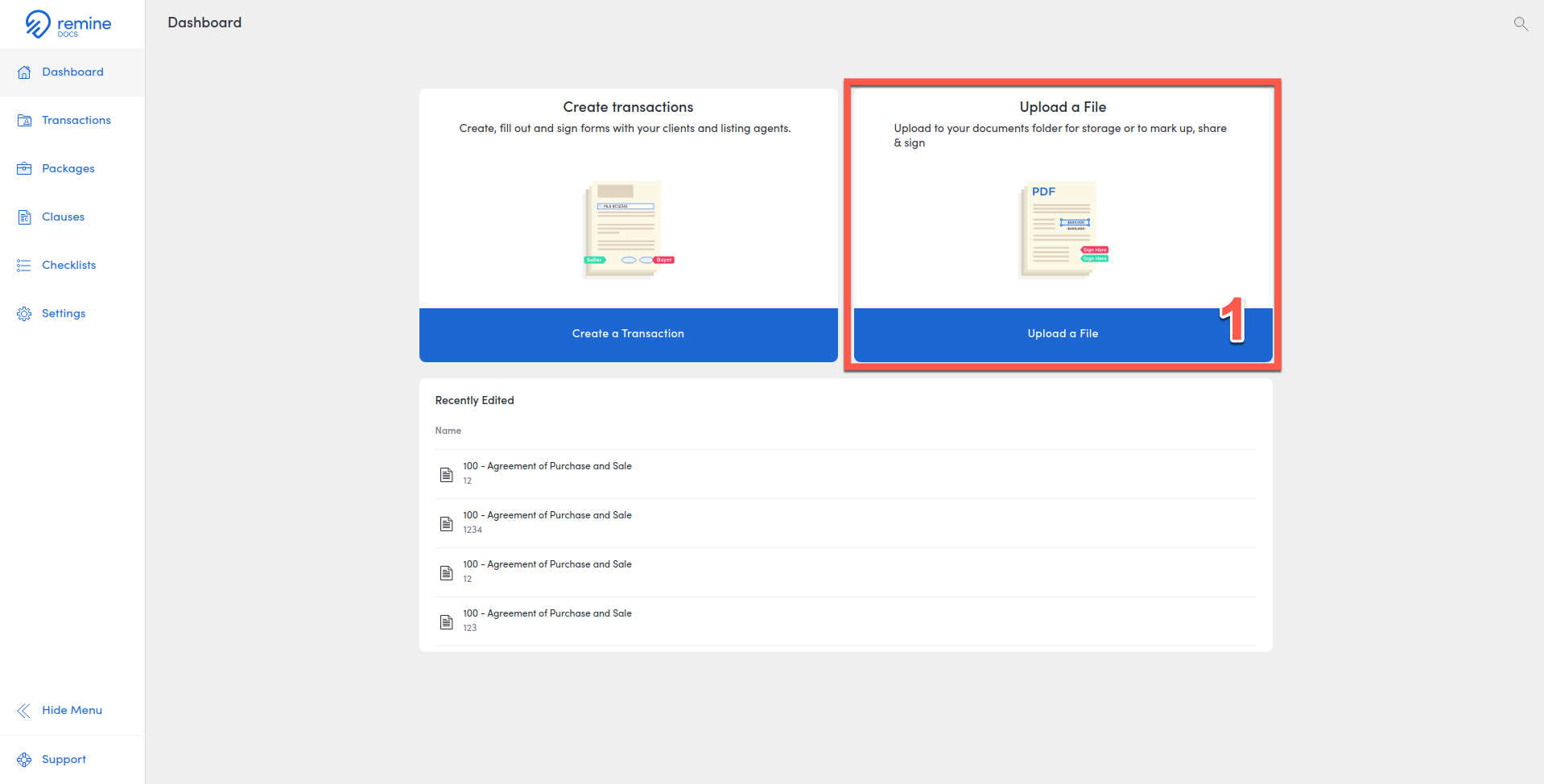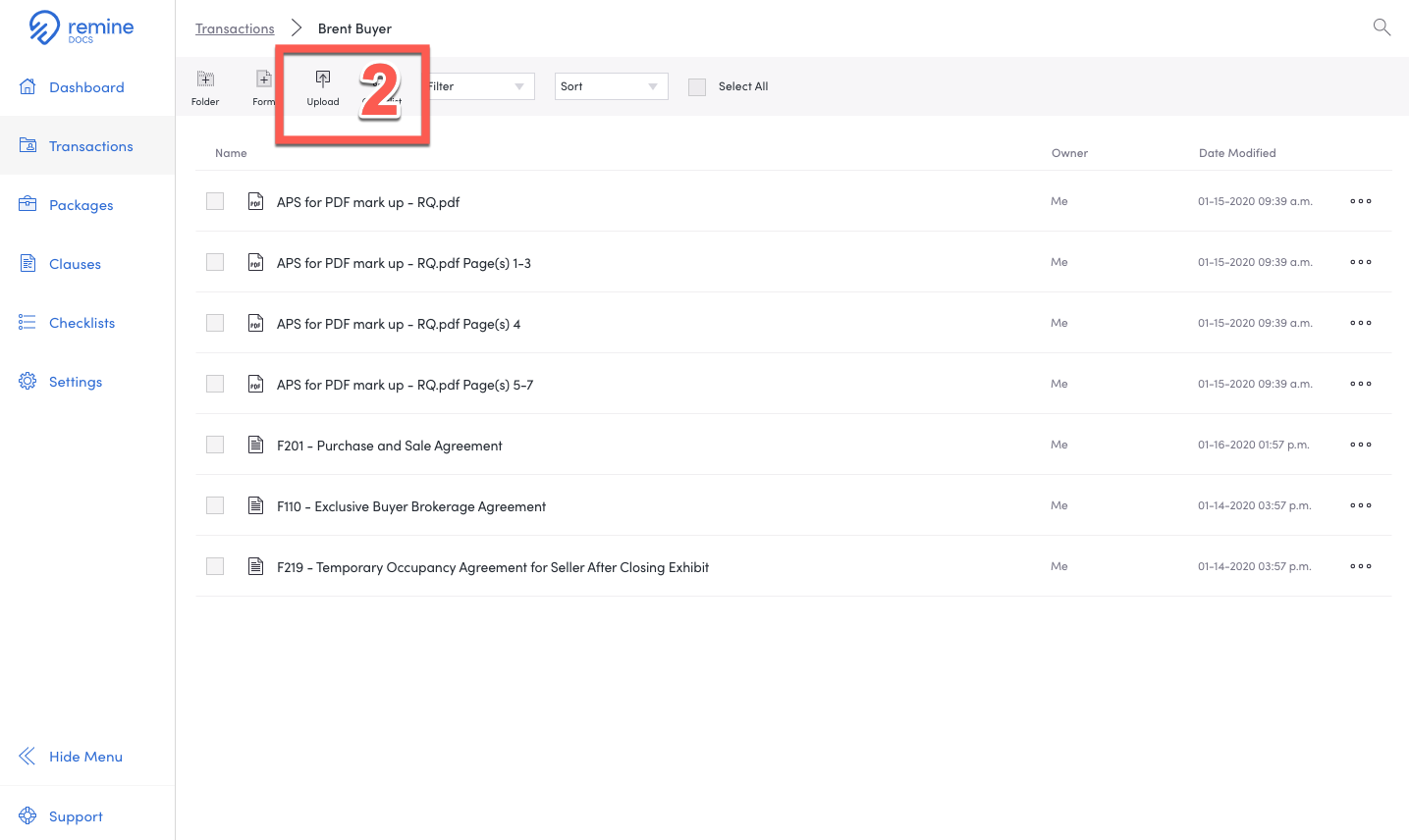 If you're having trouble uploading a PDF, click here for troubleshooting steps. 
Part 2: Using Mark-up 
Unless you're just looking to store this document for your records (i.e. a survey or floorplan), you'll likely need to get some signatures or initials added to it as part of the deal you're working on. Remine Docs makes adding signature fields and other necessary edits easy with a tool called 'Mark-up'. 
While viewing your uploaded PDF, check out the toolbar at the top of the page.  You can place the signature or initial fields anywhere you need: just click the Signature or Initial button, select whose signature is needed, and use your cursor to put it anywhere on the document.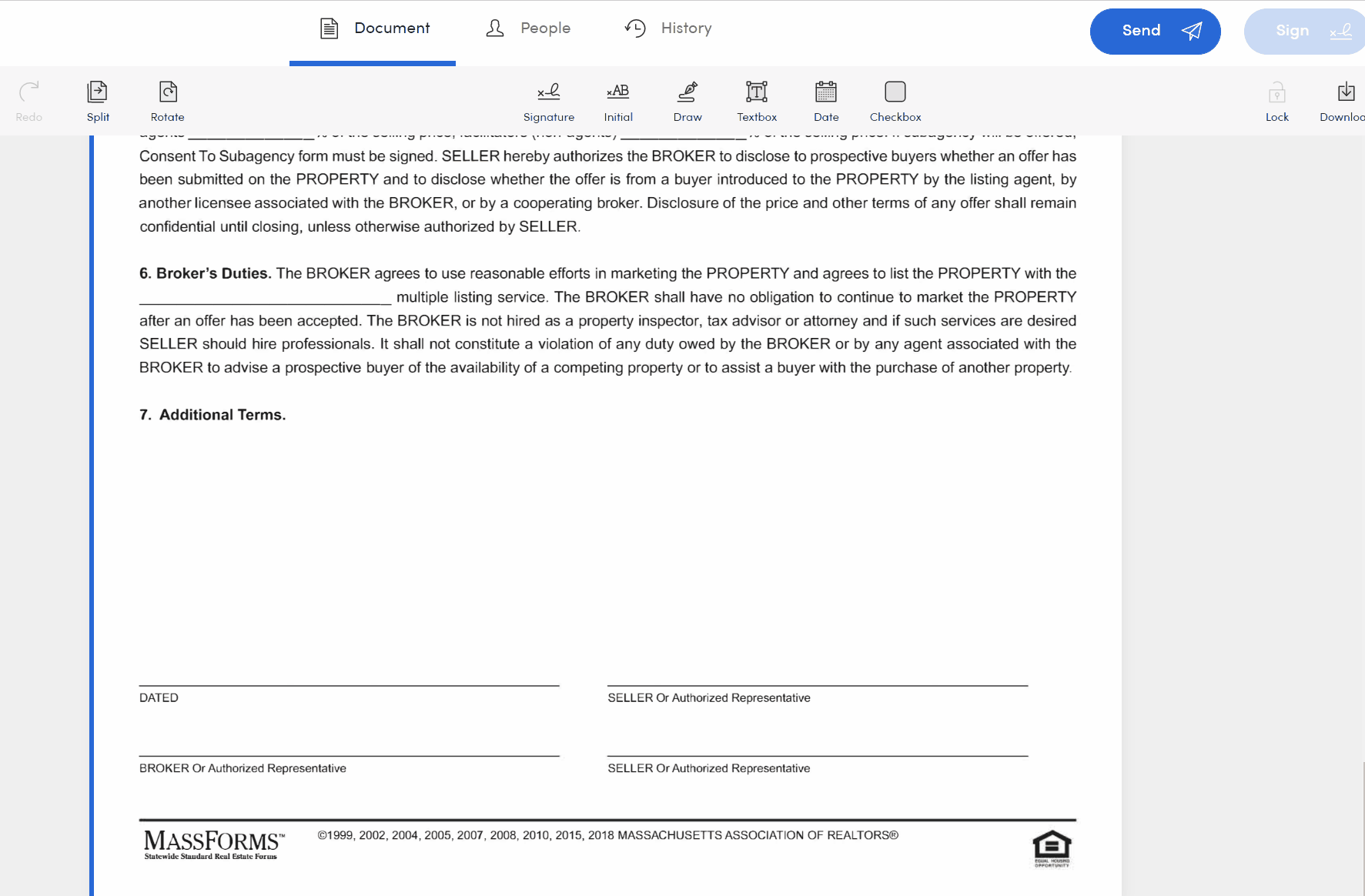 Note: Make sure that you're set to represent the correct side of the transaction. You can do this by clicking Edit next to your name in the signature/initial drop-down menu. You can also add other parties (your clients, the cooperating agent, etc,) from this drop-down: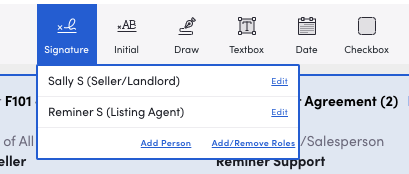 You can also enter the name(s) of the recipient(s) (those who you'll be sending the document to) by clicking the People view option just above the Mark-up toolbar: 
It's important to make sure that you're set up as representing the right side. Remine Docs will set you up on the 'Buyer' side by default; you can always switch yourself to represent the 'Seller' side if need be. 
You can use the Draw tool to draw straight lines (or freehand) anywhere on the document and use the Rectangle or Ellipse options to highlight specific areas.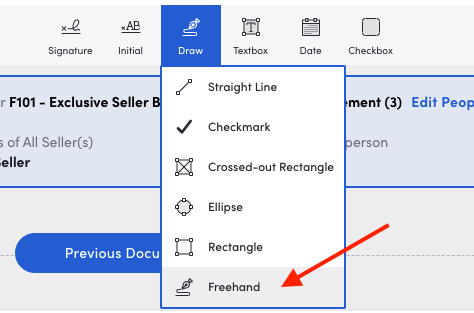 Another neat feature designed for agents is the Crossed-out Rectangle. Use it to strike out any portion, big or small: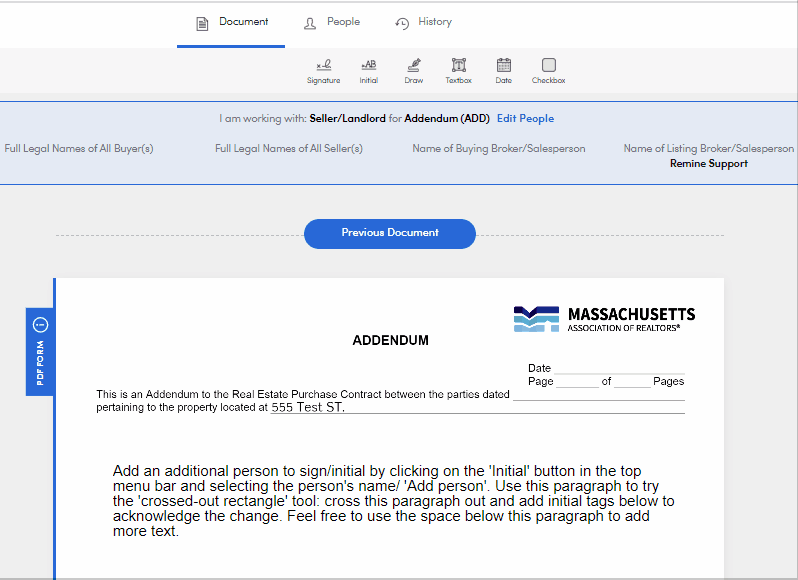 Note that you can adjust the color, opacity, and thickness using the Line Drawing Details toolbar that opens on the left once you've added the markings. Remine Docs will remember the last setting you applied for the next time.  
You've also got Undo and Redo buttons in the upper left that allow you to delete or re-add any edits you've made in sequence. 
Once you're finished making all the necessary changes to your uploaded PDF, click Finish on the right side of the Mark-up toolbar. 
 Click here to move forward to part 7: Checklists and Submissions