Agents can upload their own list of properties by uploading a CSV file and matching those property addresses in just a few simple steps. Matched properties are automatically added to a cart for easy trackability.
Ready to upload your CSV to Remine? Follow the steps below:
1. Go to the Carts page, then click the Upload button.
2. Upload or drag and drop a file. (You'll also have the option to download Remine's preferred template.)
3. We want you to get as many matches as possible! That's why you'll see a visual example of the best way to format your CSV. Once you're happy with the format of your CSV, go ahead and upload it.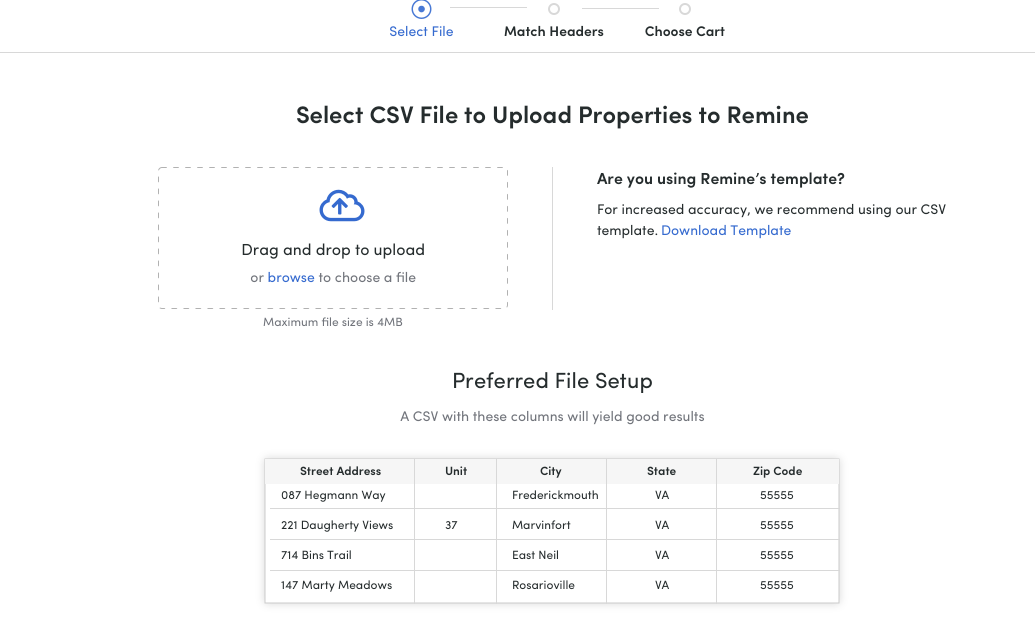 4. After your file loads, you'll be prompted to match the default Remine headers with the headers in the CSV file.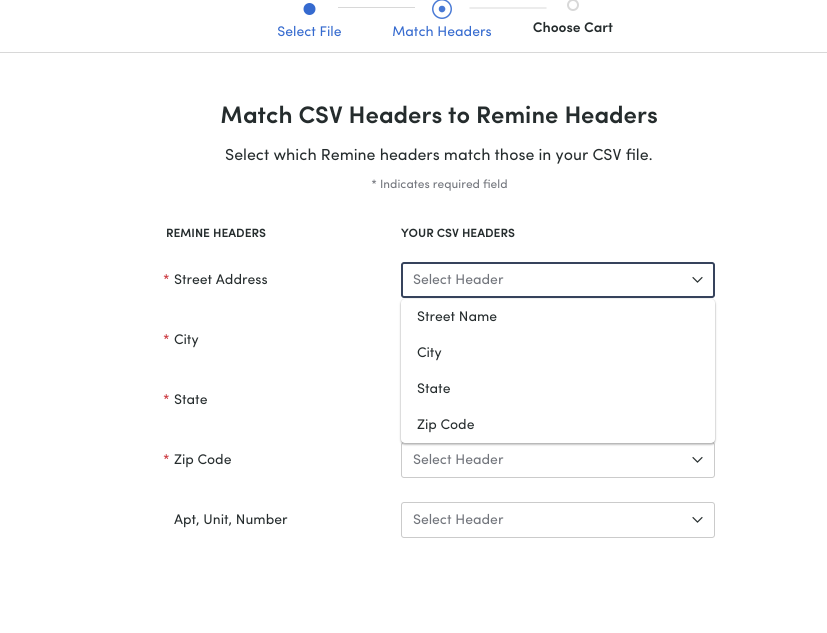 5. Then, you'll be prompted to assign the uploaded properties to a cart. You can assign these properties to a brand-new cart or add them to an existing one.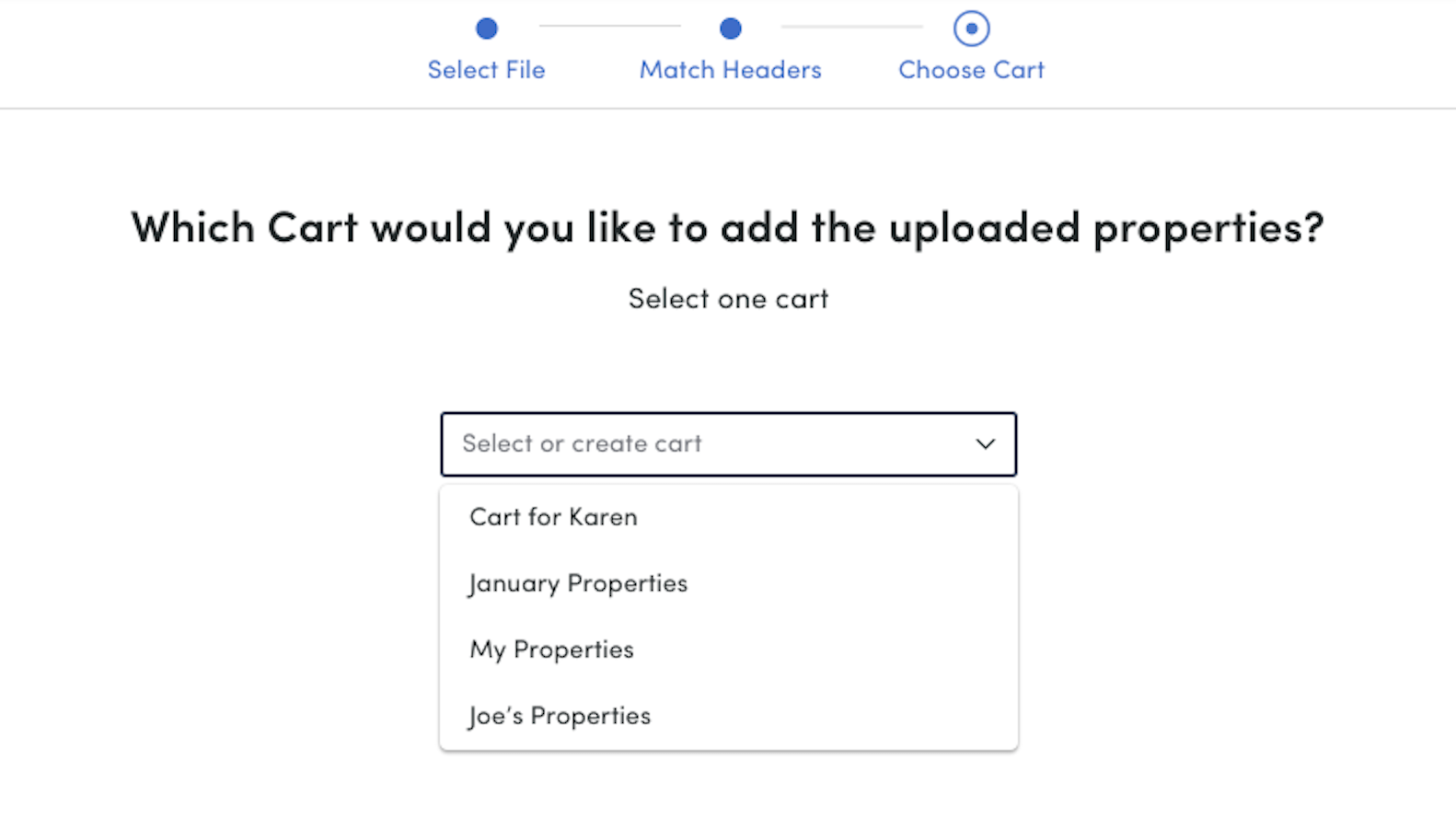 6. Time to let Remine do the heavy lifting! You'll see a loading screen letting you know the file is being uploaded. Remember, the system needs to take this time to successfully match your listed properties! If you've uploaded a large file, this might take a little bit longer. Don't worry! You'll see a notification that the upload may take a while, and we'll email you when the upload is complete.
7. If the file is within the size limit for immediate upload, you'll see a screen that will let you know how many properties were successfully matched and how many were not matched.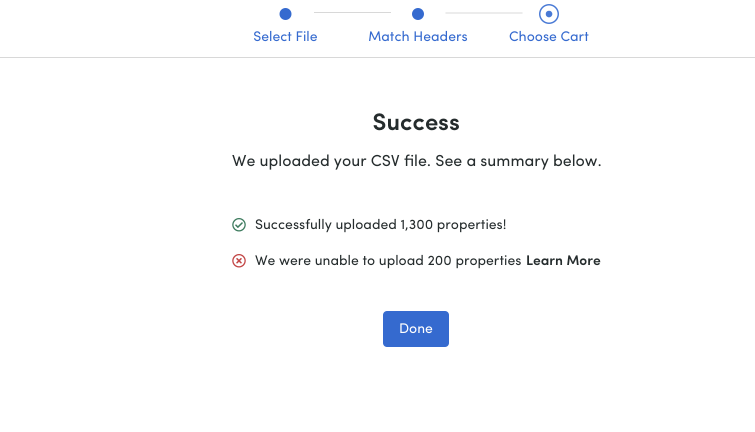 8. Click Done to go right to the individual cart.