You might be asking yourself what is a Remine Recipe? Well, put on your imaginary chef's hat and join us in the Remine kitchen as we get cooking!
These recipes are a resource you can easily refer to for a step-by-step approach to our most used tips within the platform. By using our ingredients, you can save time and generate new leads.
Learn by watching our on-demand webinar as we share how to put our Remine Recipe into action.
Step 1: Identify the Area
Search for your targeted area and apply the criteria to the map. You may define your search areas by city, zip code, neighborhood or school zone. It is also important to note which toggle you are under. To identity sellers and for prospecting purposes, you will need to use the Properties toggle.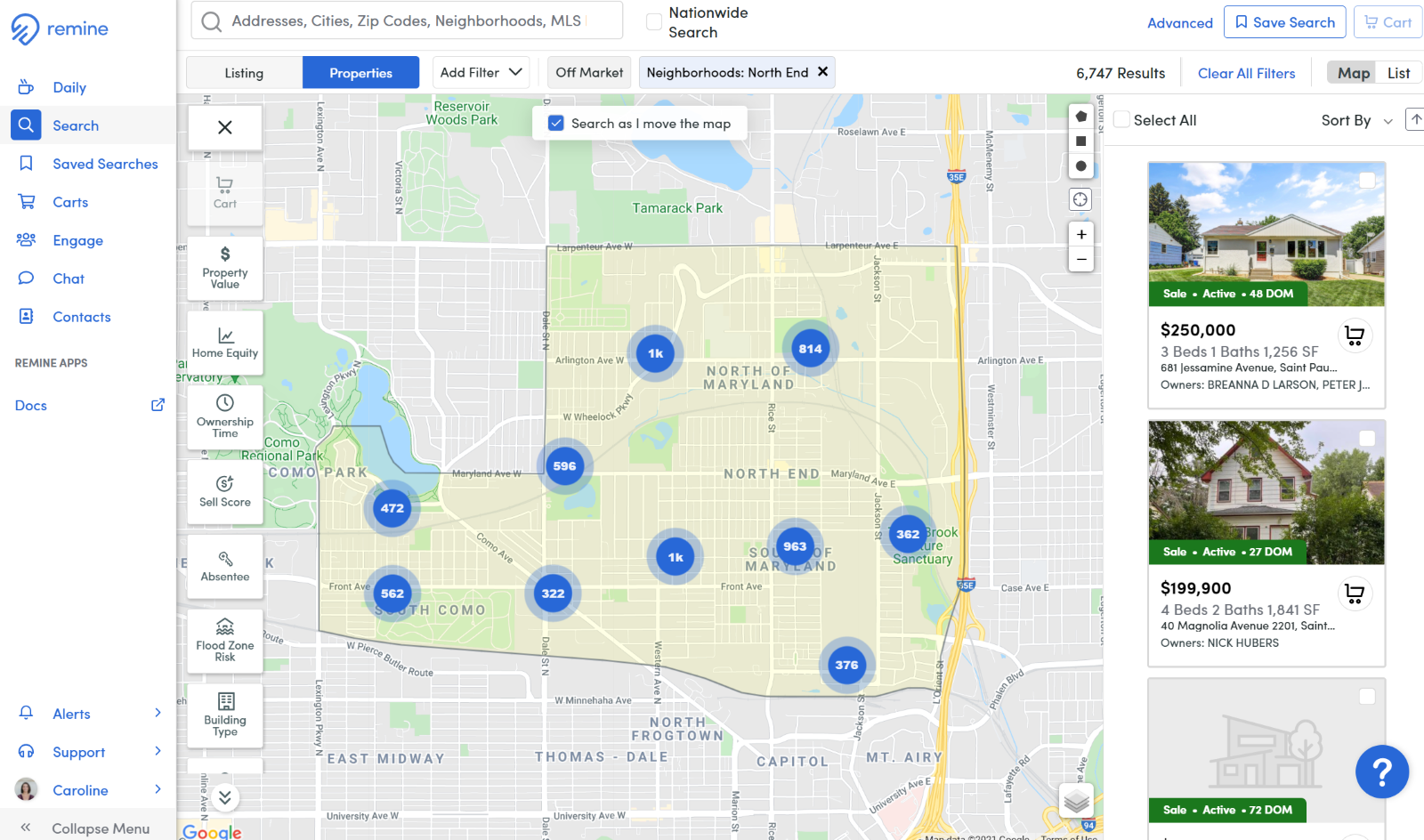 Step 2: Apply the Filters
Apply Filters to narrow down your search. We suggest using the Status – Off Market filter and then applying the layers of Ownership Time and Sell Score, when prospecting for sellers.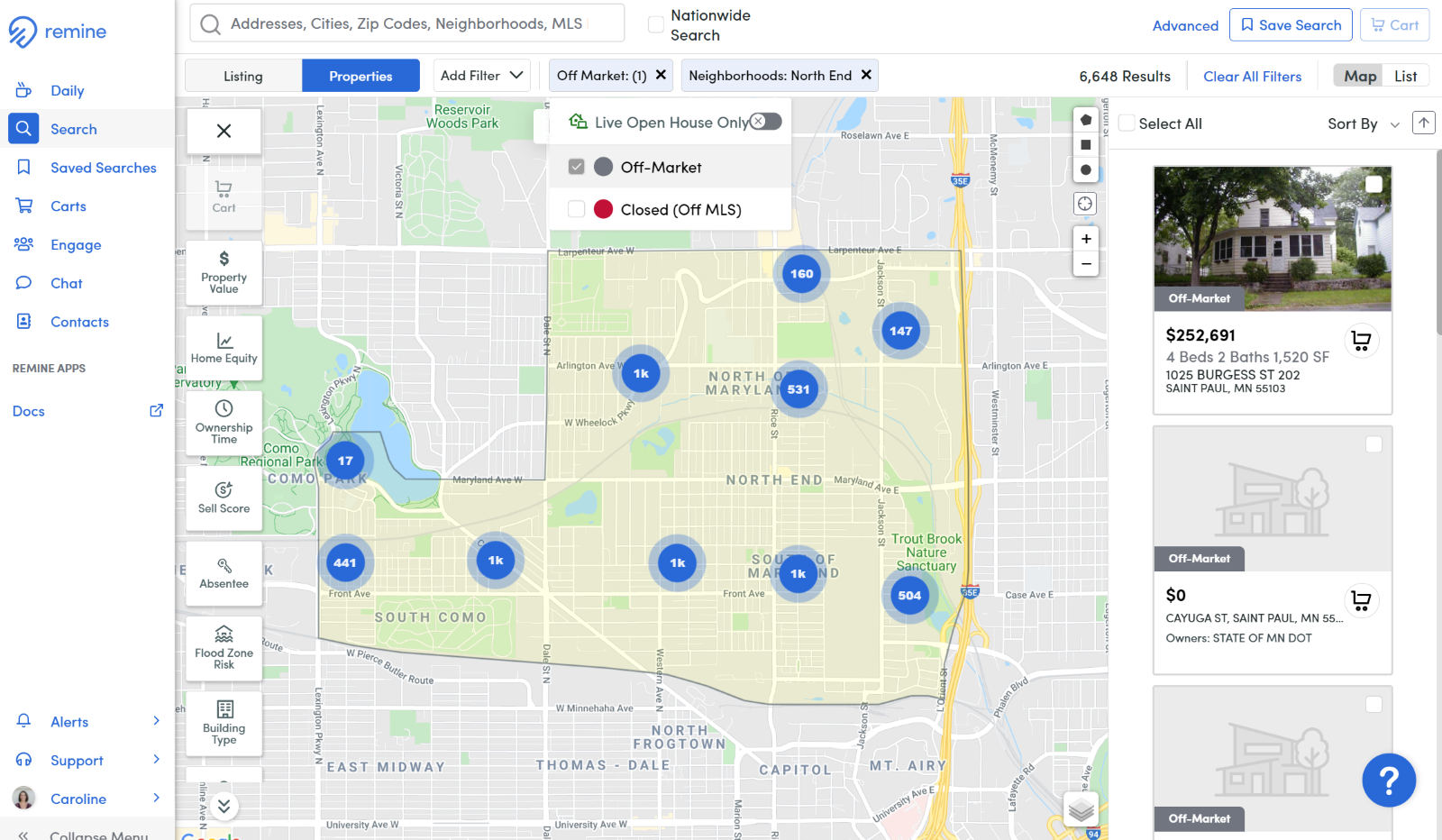 Step 3: Market to Potential Clients
Add your search results to a Cart. From here, you can take actions such as printing mailing labels and exporting a CSV. Alternatively, you can use PCMDigital, to build a customizable mailing campaign from the list created. If you choose to use PCMDigital, they are currently running a promotion! Use the code TENFREE at checkout for 10 free postcards.
Pro Tip – if you are on the Pro plan, you can add "Owner Information" to your CSV export to include the owner's name, associated email and phone numbers.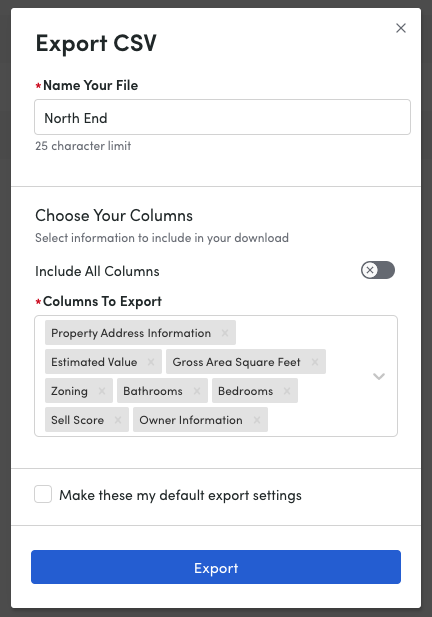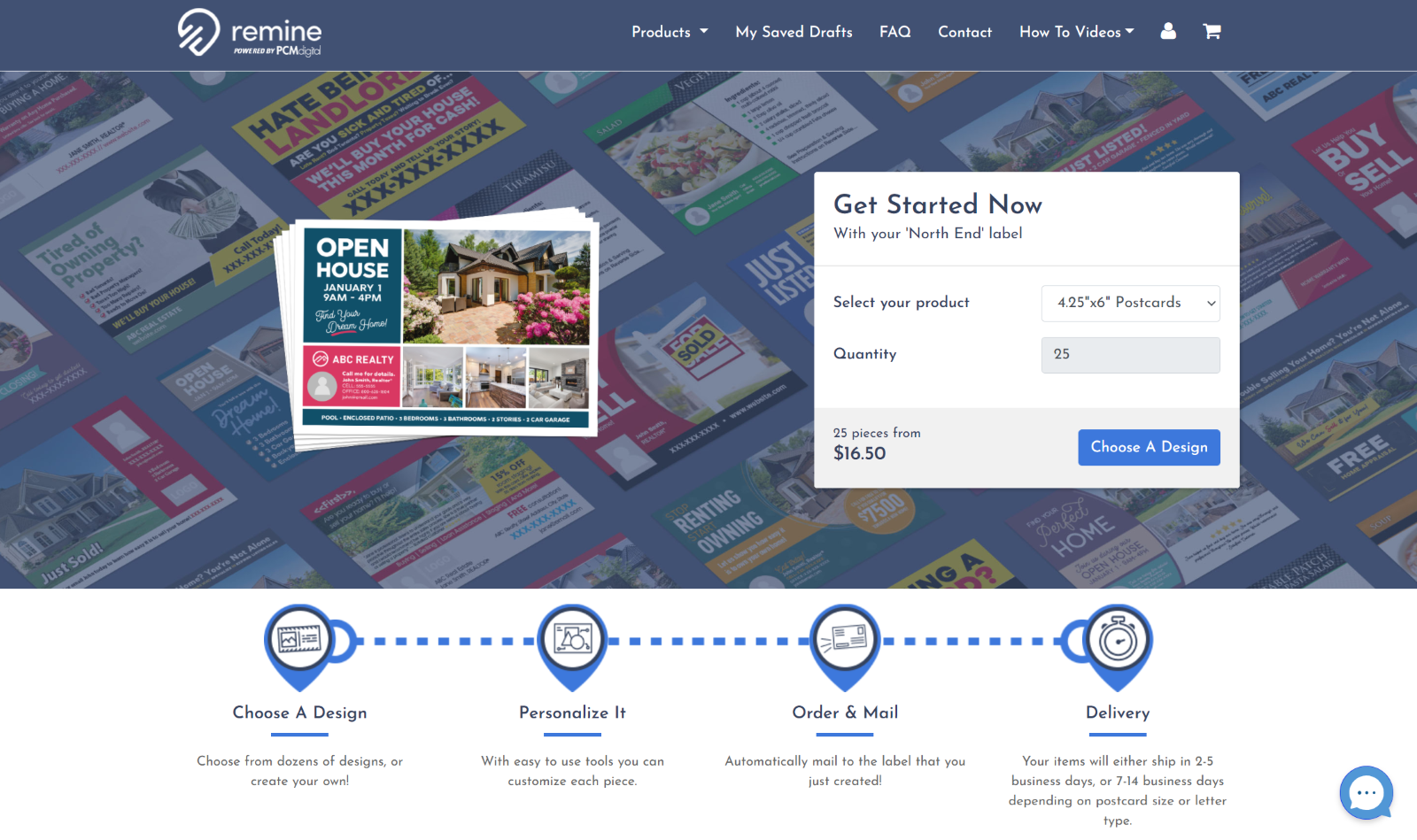 Other Resources
Take a 'Self-Guided Tour' by clicking on the question mark located in the bottom right corner of your Remine page.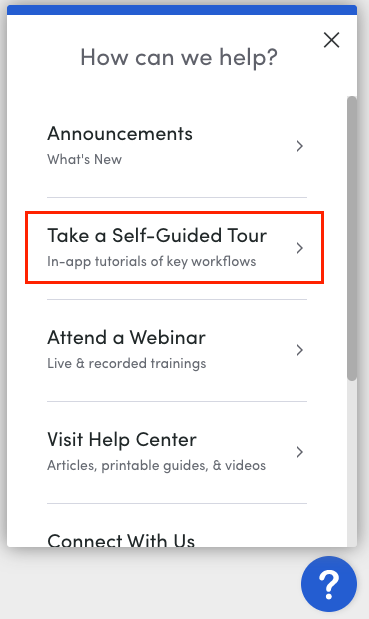 To check out additional Remine Recipes, click here!