Feeling like a master chef yet? If you had success with our first Remine Recipe you will surely love our next.
Join us in the Remine kitchen as we get cooking with part two of our Remine Recipes Series! Remember, these recipes are a resource you can easily refer to for a step-by-step approach to our most used tips within the platform. By using our ingredients, you can save time and identify properties that meet your client's criteria.
Learn by watching our on-demand webinar as we share how to put our Remine Recipe into action.
Step 1: Identify the Area
Search for your targeted area and apply the criteria to the map. You may define your search areas by city, zip code, neighborhood or school zone. It is also important to note which toggle you are under. To identity properties for your buyers, you will need to use the Listing toggle.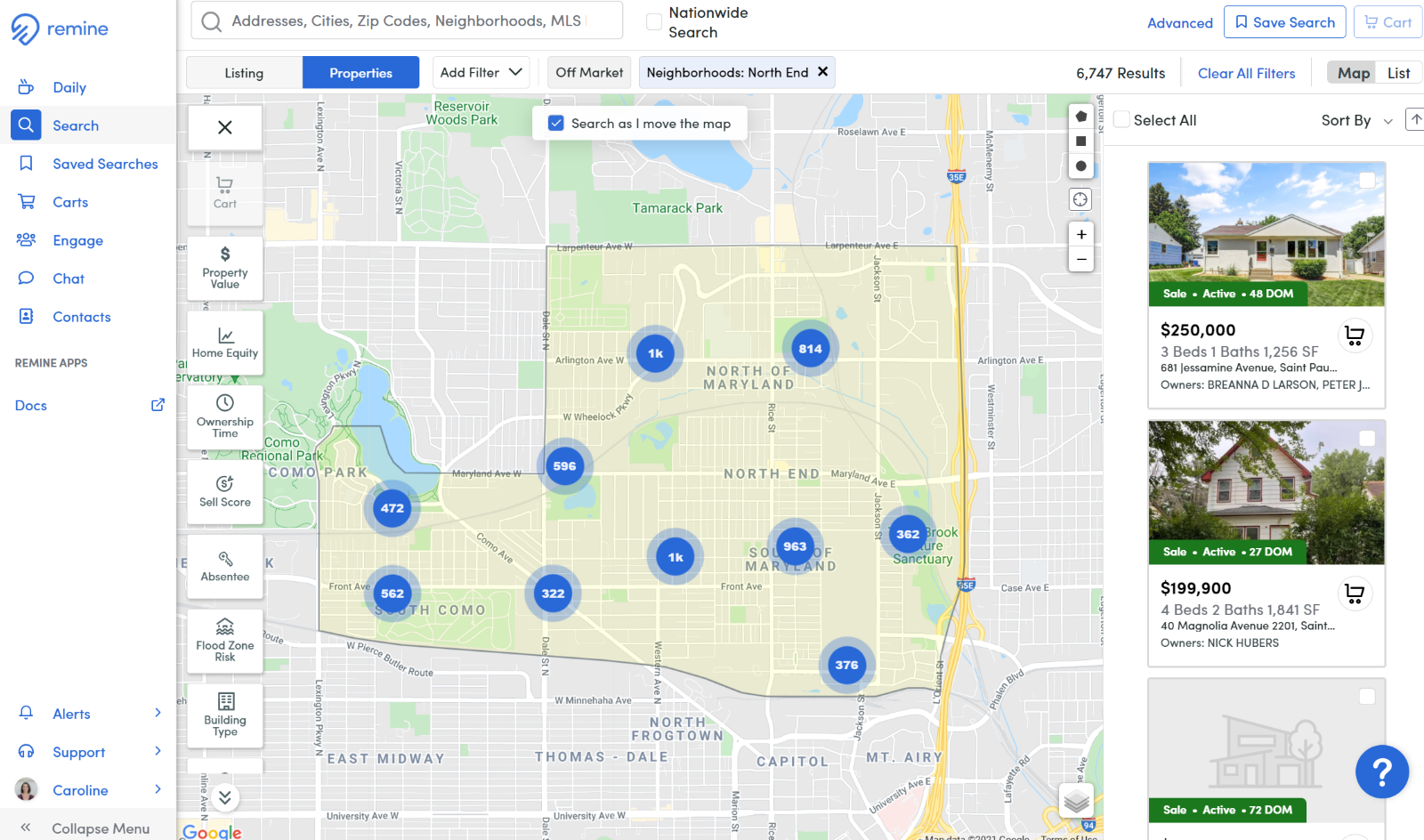 Step 2: Apply the Status Filter to the Map (Active and Coming Soon)
Click the Status filter and select "Active" properties for your search. If this status is available in your market, you may also want to select "Coming Soon."
Please note, the MLS you belong to will dictate the Statuses available to you.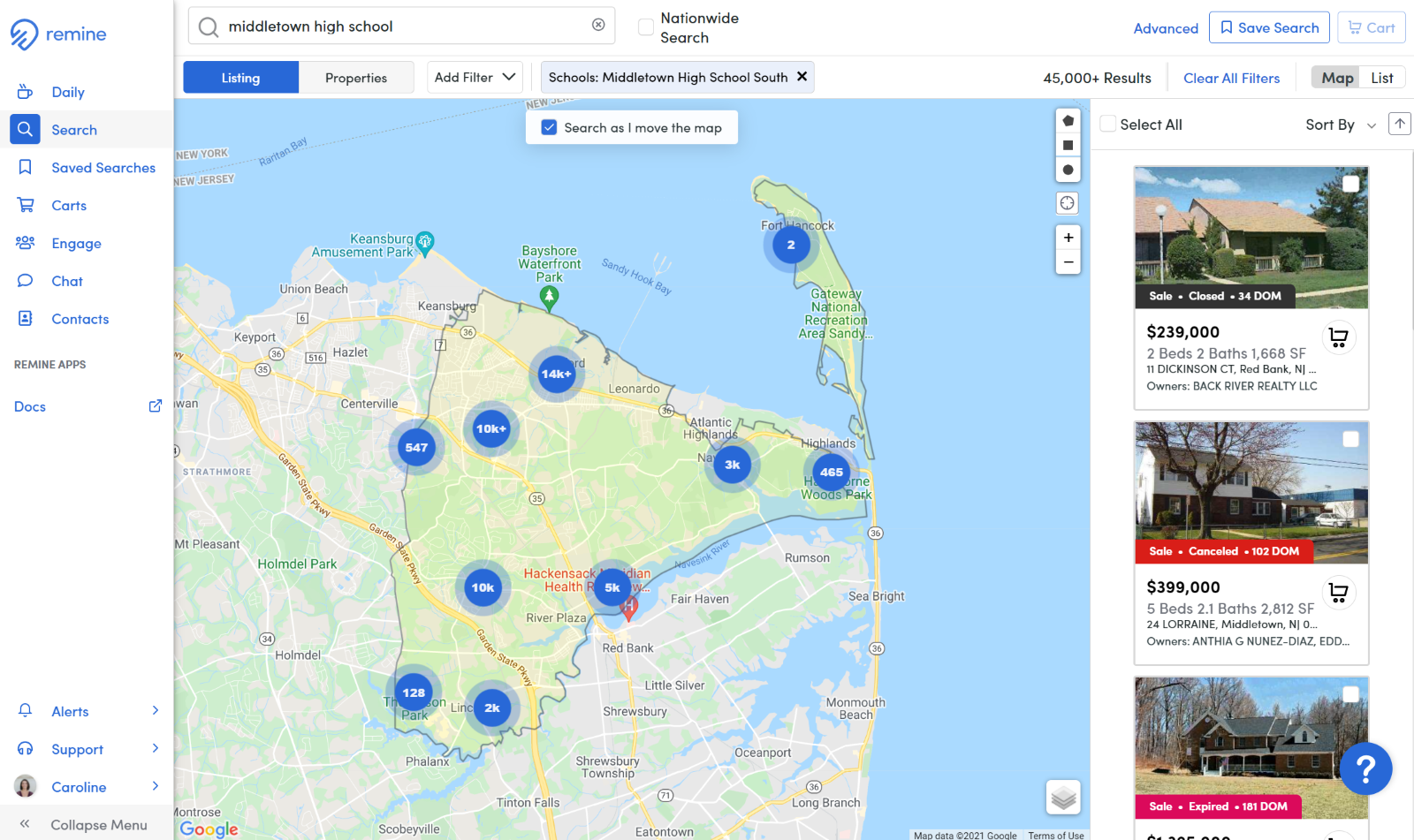 Step 3: Apply Price, Bed and Bath Filter to the Map
Use filters such as Price, Bed, Bath and Square Footage to narrow down properties.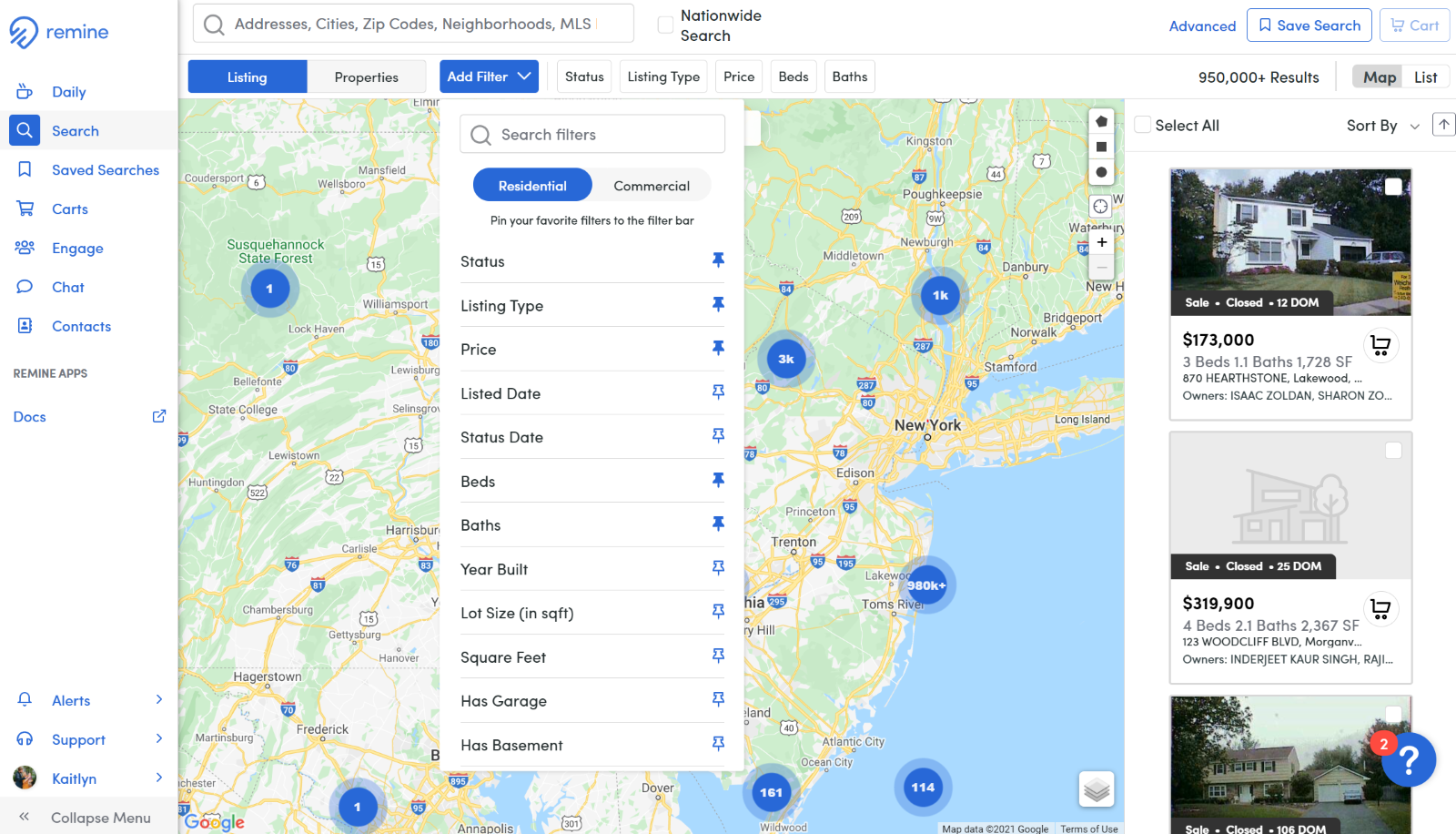 Pro Tip: If you are on the Pro plan, you can also use Remine's Advanced Search for additional filters that further narrow down results.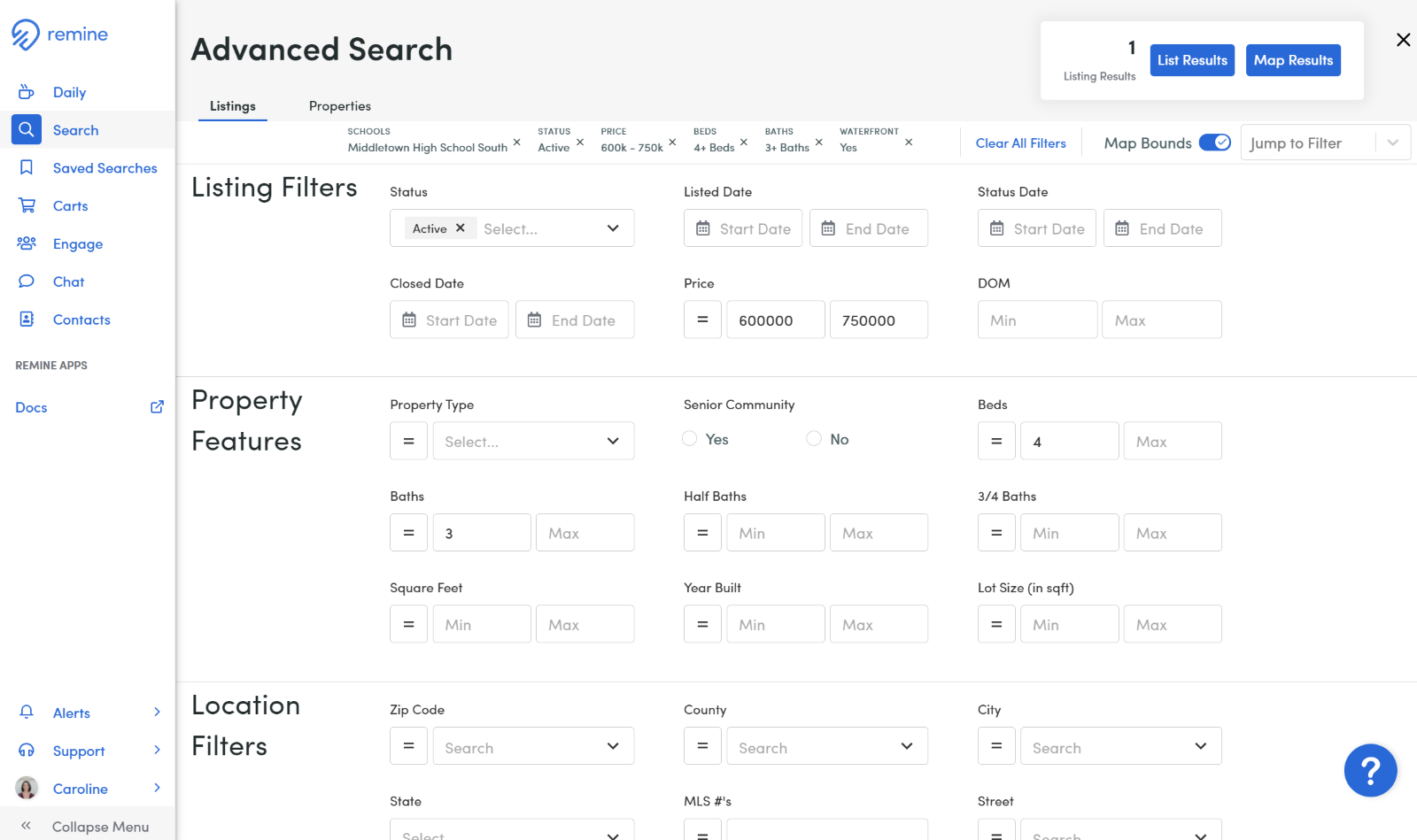 Step 4: Create a Saved Search and Share
Click "Save Search" above the results menu to share future properties that meet these criteria with your client.
Step 5: Create a Cart and Share
To share a list of properties with your client now, click "Cart" to add the selected properties. From the Carts page, you can share properties and gather feedback from clients on their likes and dislikes.

Other Resources
Take a 'Self-Guided Tour' by clicking on the question mark located in the bottom right corner of your Remine page.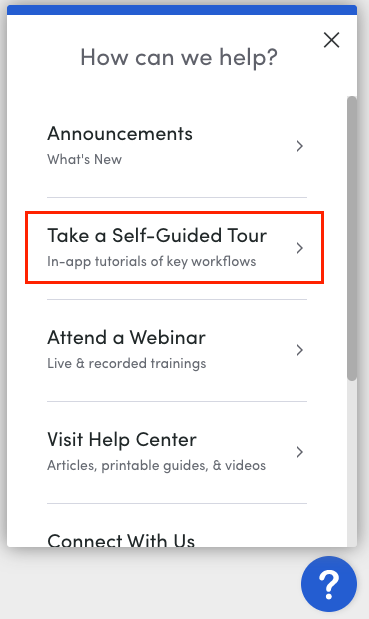 To check out additional Remine Recipes, click here!