As an agent, you can create a cart both on the Search map and within the Carts page of the application. Once a cart is created, Agents can interact with those properties including sharing them with clients and sending mailers.
Creating a Cart in Search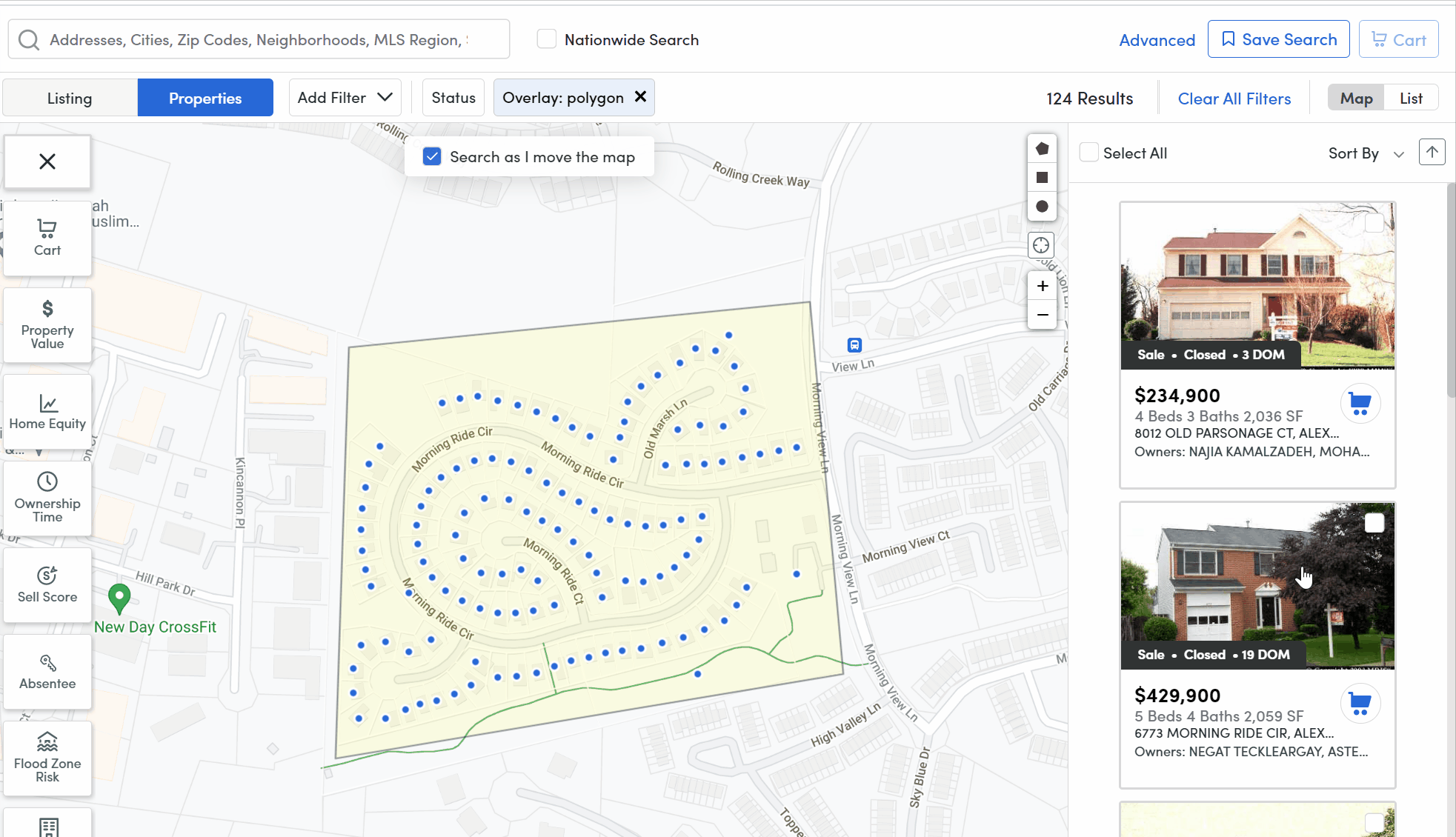 Apply your selected Filters and Layers on the Search map
Check the box next to the properties you would like to add to the Cart
Click the Cart button in the top, right-hand corner of the Search map
In the dropdown, select New Cart at the bottom
Give the cart a Cart Name

then select

Create Cart

at the bottom of the window
Once the cart is created, you can click the blue Add to cart button option to add the properties to the cart.
Creating a Cart in the Carts page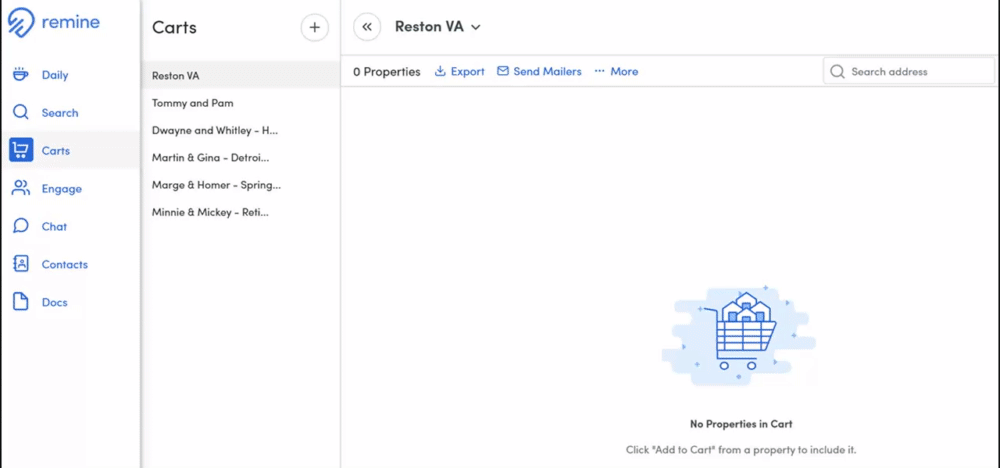 In the top, left-hand side of the Carts page, select the button
Give the cart a Cart Name
Click Create Cart

at the bottom of the popup