Note: The Advanced Search feature is only available with our Pro plan.
The Advanced Search tool provides the flexibility of doing a deeper dive to identify properties in Remine. Below is an overview of the filters available in Advanced Search.
| Section | Description |
| --- | --- |
| Structure | Search by building attributes, including Beds, Baths, Lot Size (in sq. ft.), and Building Type. Results for the Structure section come from public record data. |
| Listing | Search and filter by listing details, including Status, List Date, and List Price |
| Remine Filters | Search by all available Remine Filters and Layers, including Mortgage Age and Ownership Time. |
Additional Filters
Not seeing the filters you need? Click the Add Fields button at the bottom of the Advanced Search screen to add additional fields. The button will look like the image below: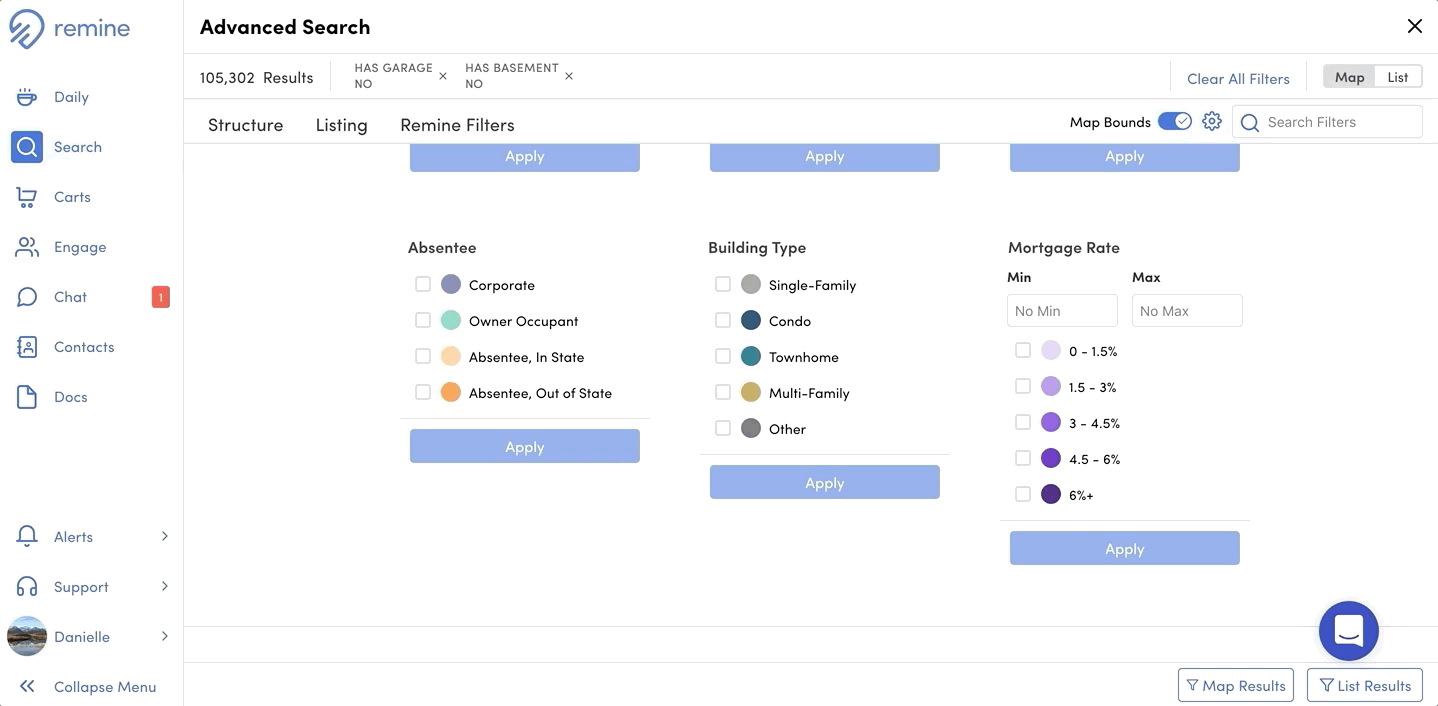 You can also click the

icon in the filters bar to add custom filters.