Stay up to date on property updates through the Saved Search feature! When you save a search, you'll receive email notifications when new properties meet your search criteria, or when property characteristics change, like MLS status or listing price.
For information on making changes to your saved search, see the Managing Saved Searches article.
In the left navigation bar, click Search.
Search for a zip code, neighborhood, or other boundary, and apply layers
In the upper right hand corner of the map, click Save Search button
Click Save Search
Tip: Once your search is saved, it can be viewed on your Daily Dashboard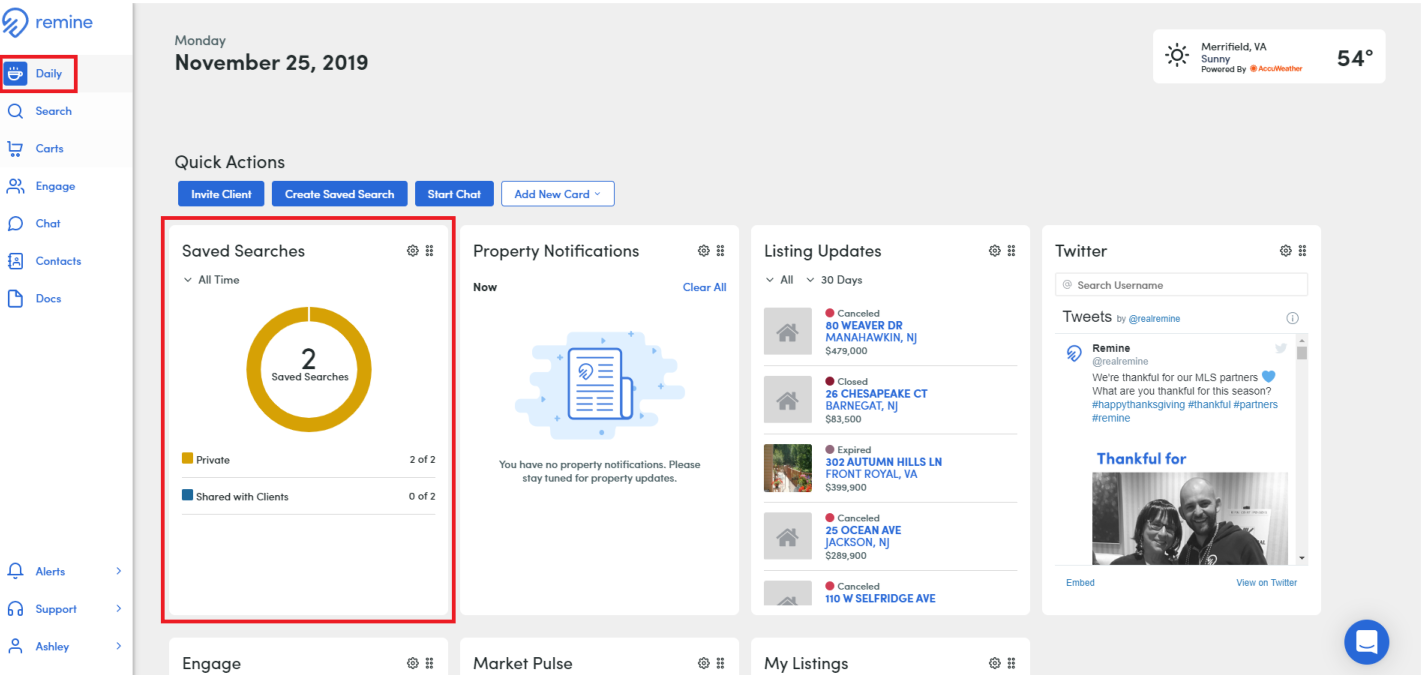 Name: Type a name for the saved search.
Share: Include the email addresses that you would like to receive the saved search. The Send me an email also option serves as a Cc, and if selected, you will be included on ALL notifications for the Saved Search.
Note: If you're on the Starter plan, you'll also see a prompt to upgrade your plan. You can save searches on the Starter plan, however, your invited clients cannot modify your shared searches or save their own searches. For details about the features available with each plan, see the Subscription Plans article.
How to Create a Saved Search: