Once you've created your Saved Search, you can always go back and make changes like editing the name, criteria, and sharing.
To make changes to your existing Saved Searches, click your username in the bottom-left corner of the left navigation bar. In the sub-menu, select Saved Searches.
What changes can I make?
Edit Name and Frequency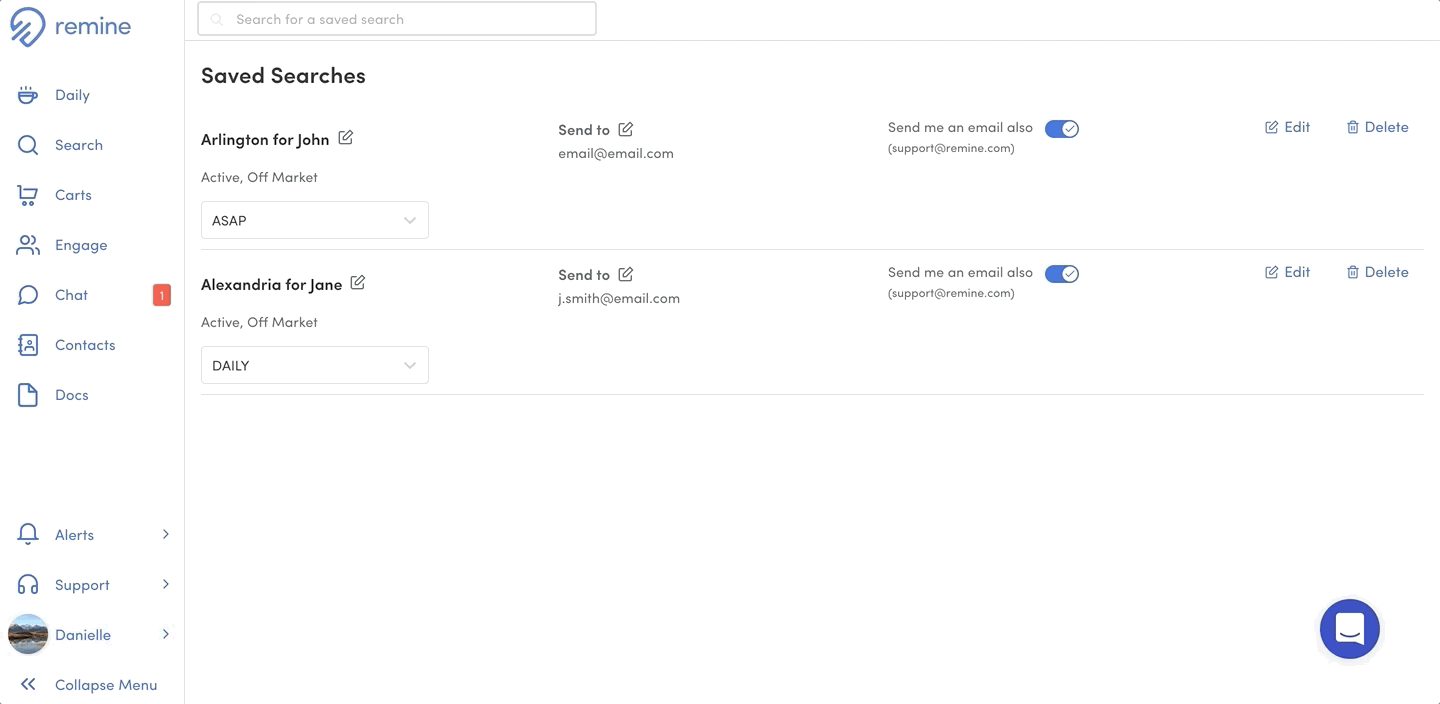 Click the icon next to the Saved Search name
Enter the new chosen Name
Click Save
To change the frequency, click the down arrow next to the current frequency and select a new frequency
Edit Share Permissions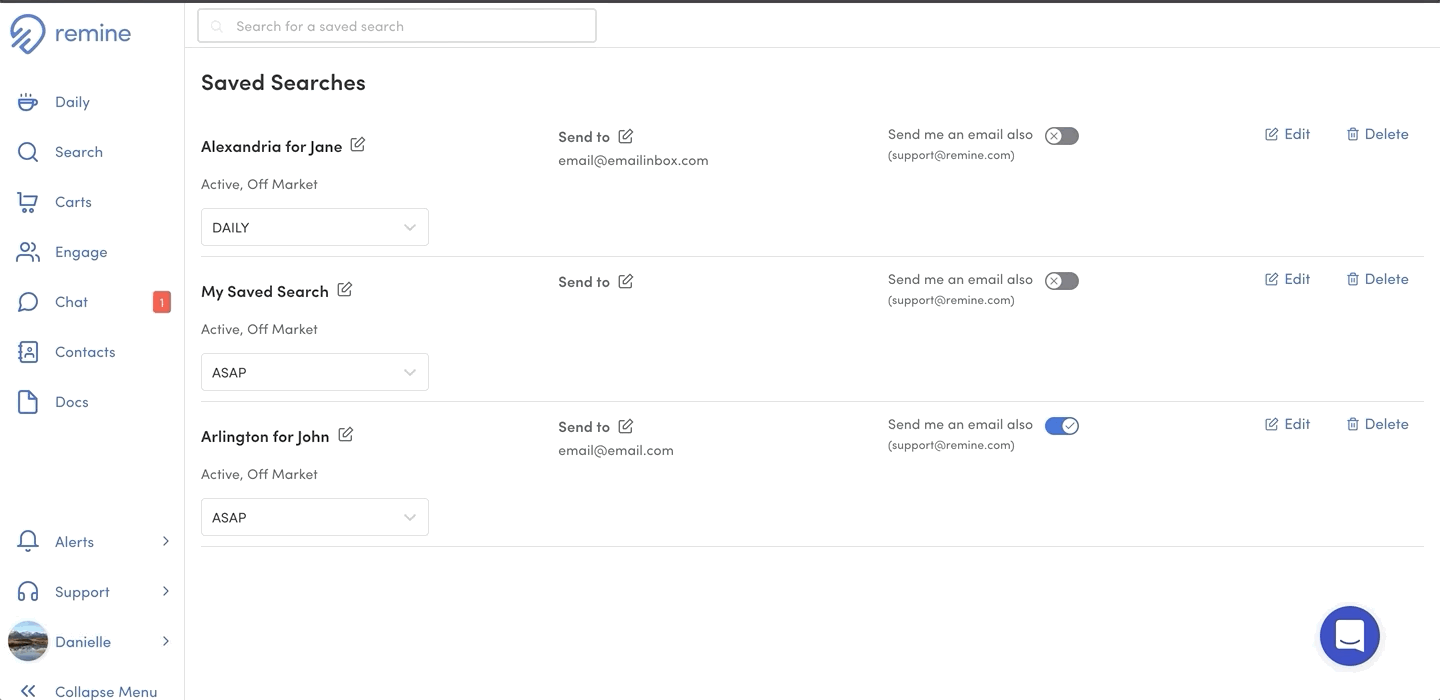 Click the icon next to Send to
Add a recipient by typing in their email address
Remove a recipient by clicking the X next to the email address
Click Save
Receive a Copy of the Saved Search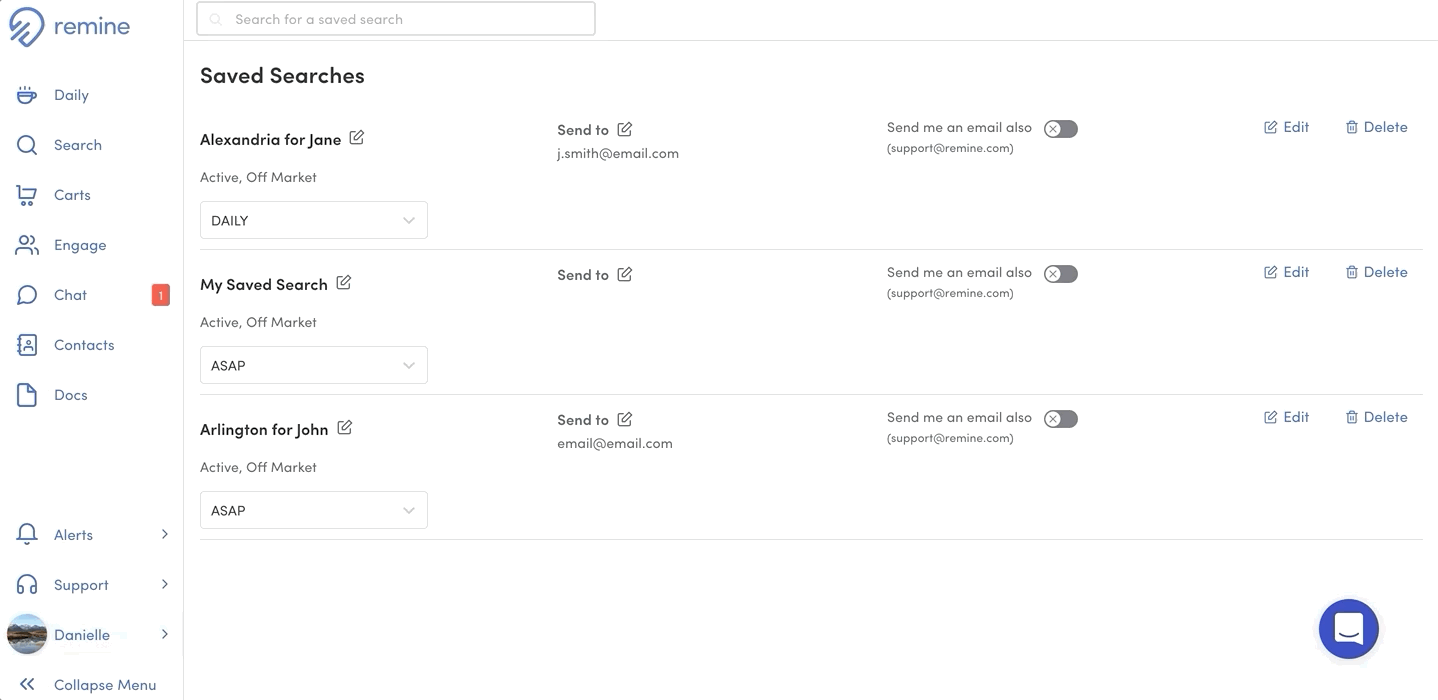 To include yourself as a recipient, just toggle the button next to Send me an email also.
Edit Saved Search Criteria
Click the button at the end of the row
Change your selected filters and layers, or shape
4. Click Save Search at the top of the Search map to save the changes or Cancel to cancel them
Click Update to save the changes or Create Now to save a new search with the new criteria
Delete a Saved Search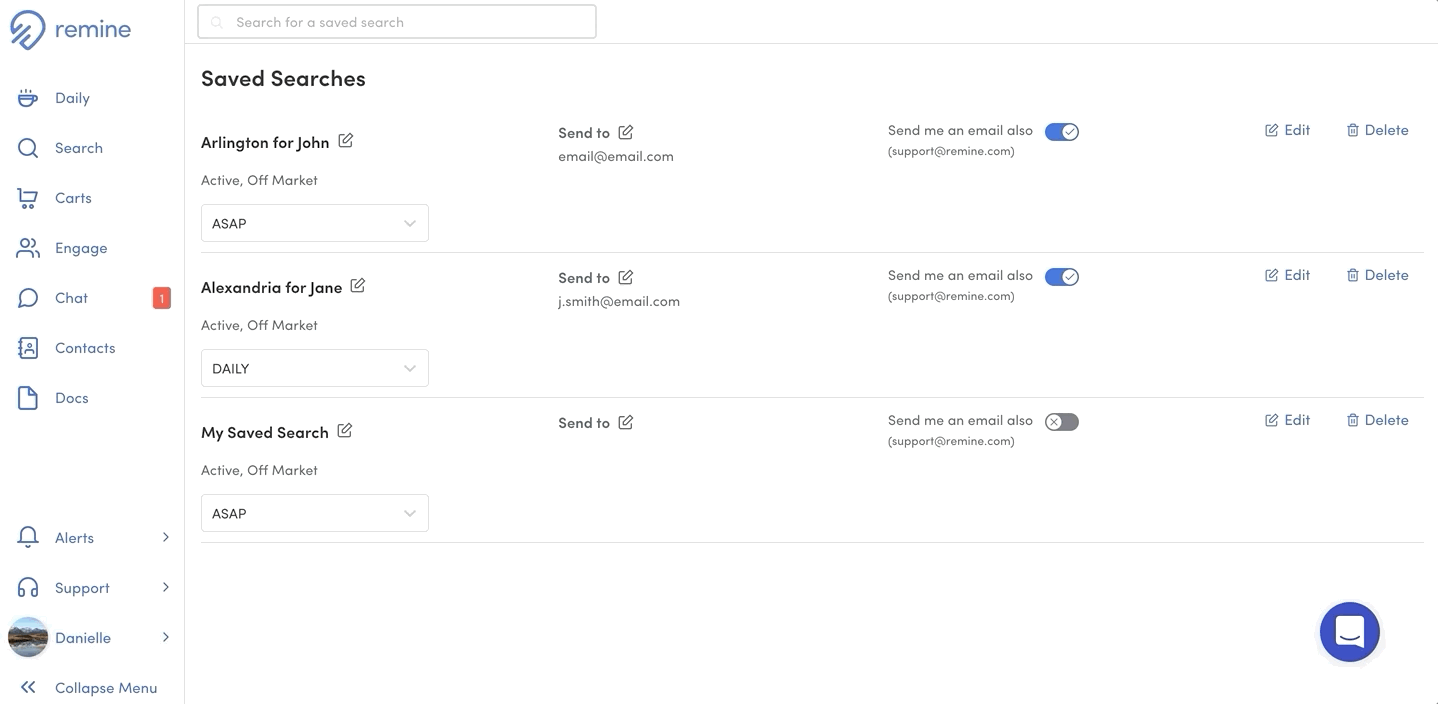 Click the button at the end of the row
Click Delete to confirm deletion of the Saved Search
Note: Deleting a Saved Search cannot be undone. Please ensure that you and your clients no longer need the Saved Search before deleting.