The Contacts page allows agents to keep their sphere of influence all in one place.
For a larger image, right-click on image and open in new tab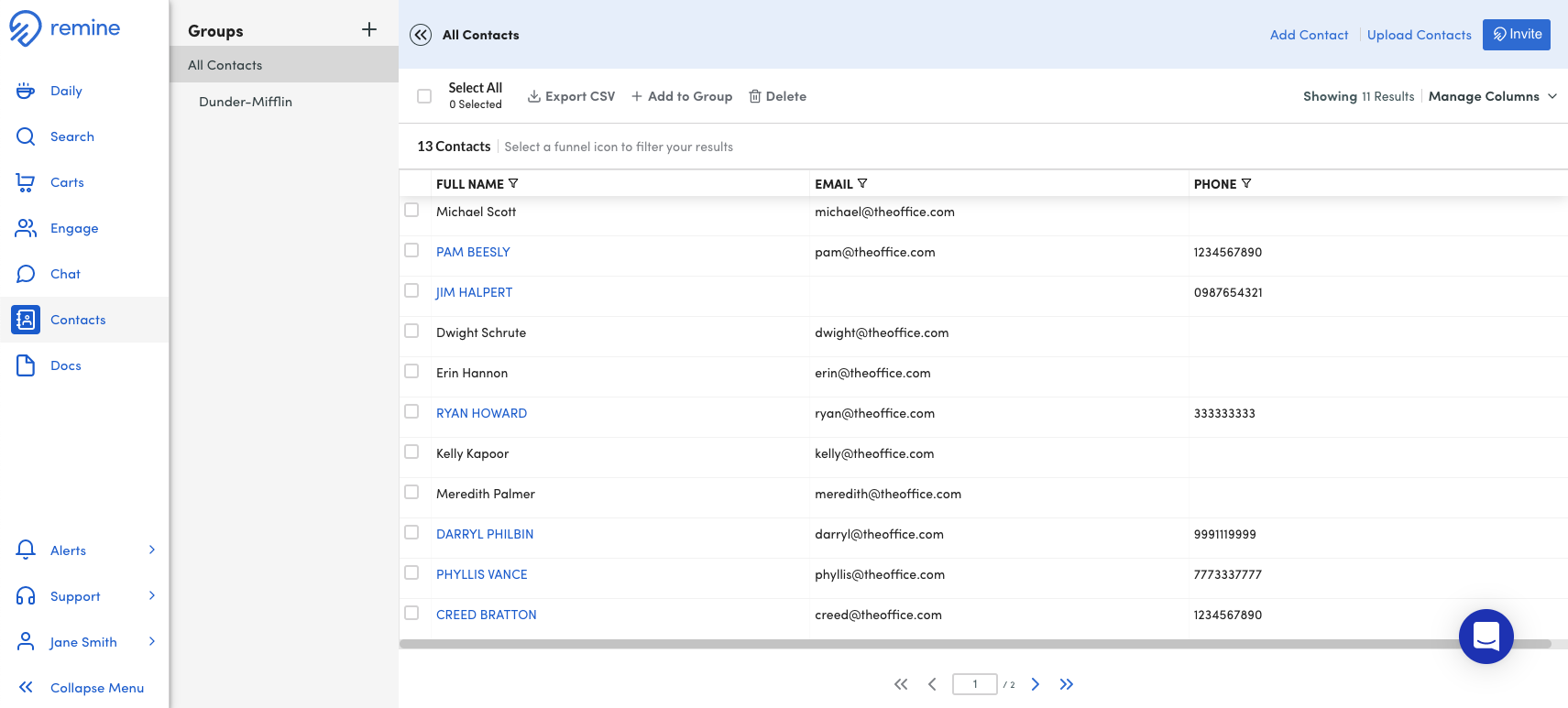 On this page, an agent can manage what columns are visible at any given time and create Groups to keep their contacts more organized. Contact lists are exportable to a .csv file. You may export all of your contacts, specific groups or manually select which contacts and then click Export CSV. The columns which will export are customizable, so you will only export the data pertinent to your task at hand, just toggle the ones you wish to include.
Additionally, an agent can invite a client to Remine from the Contacts page by clicking the blue Invite to Step One on the top right portion of the screen.
Note: If you're on the Pro plan, you must have your client's email address added to Contacts at a minimum in order to invite them and view their activity in Client Engage.
To find out more on how to invite a client to Remine, visit our Invite Clients to Remine article.
To find out more on how to export a .csv from Remine, visit our Exporting Properties and Contacts from Remine article.