After you have created a Cart and added properties to that Cart, you can export them in a CSV from the Carts page. You can also export a list of your Contacts from the Contacts page.
Creating a CSV Export from Carts
1. Open the Cart for which you would like to export data.
2. Check the box next to the properties you would like to export or check the box in the headers section to Select All properties in the cart.
3. Click the Export button at the top of the page.

4. Name the file - this is how it will export from Remine.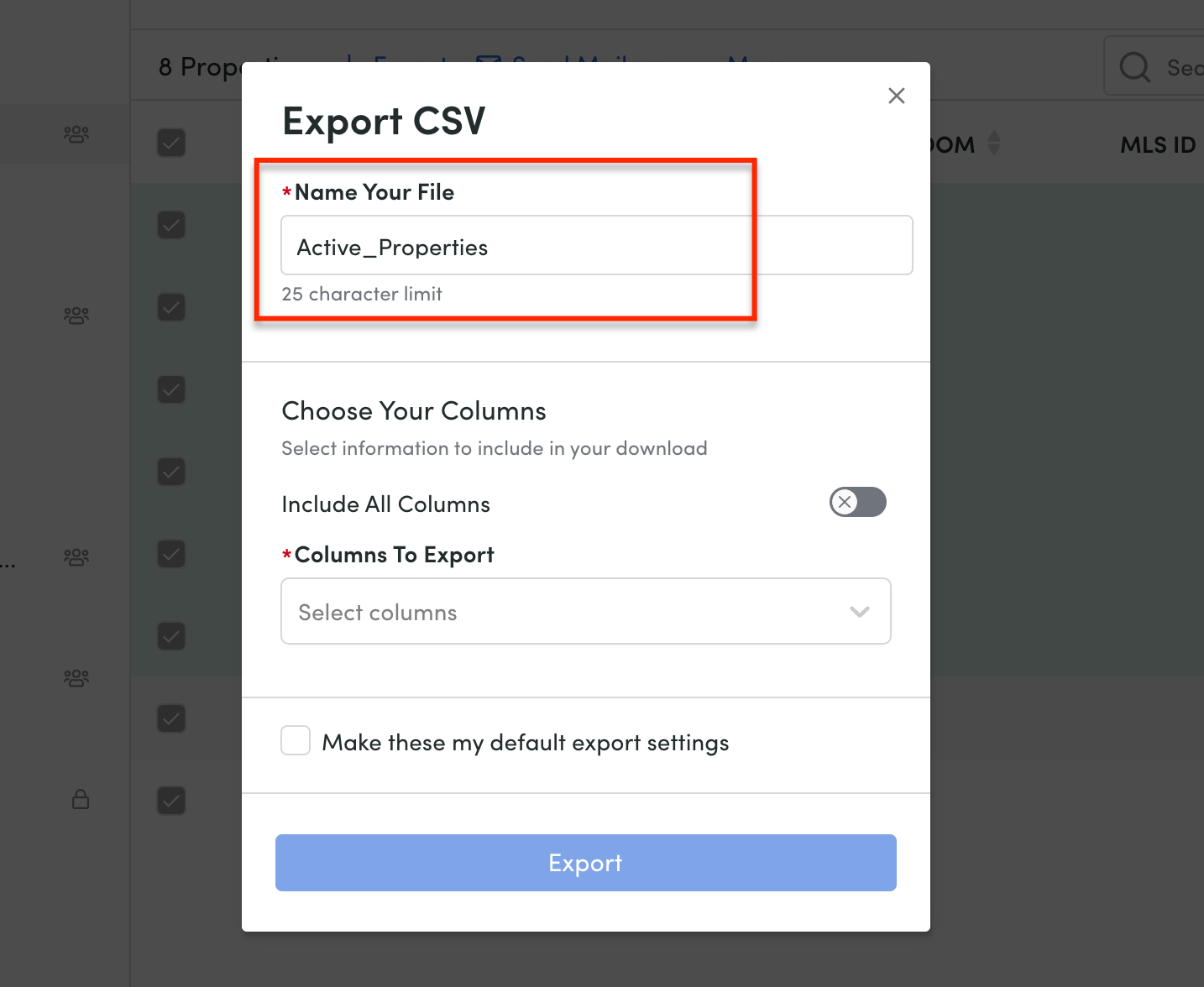 Note: File names cannot contain spaces or special characters.
5. Select the columns that you would like to export then click Export. You can also choose to Include All Columns if you would like.
Tip: To quickly add columns, begin typing the name of the column in the dropdown box. You can save these as your default columns so that every export moving forward will include those specific columns.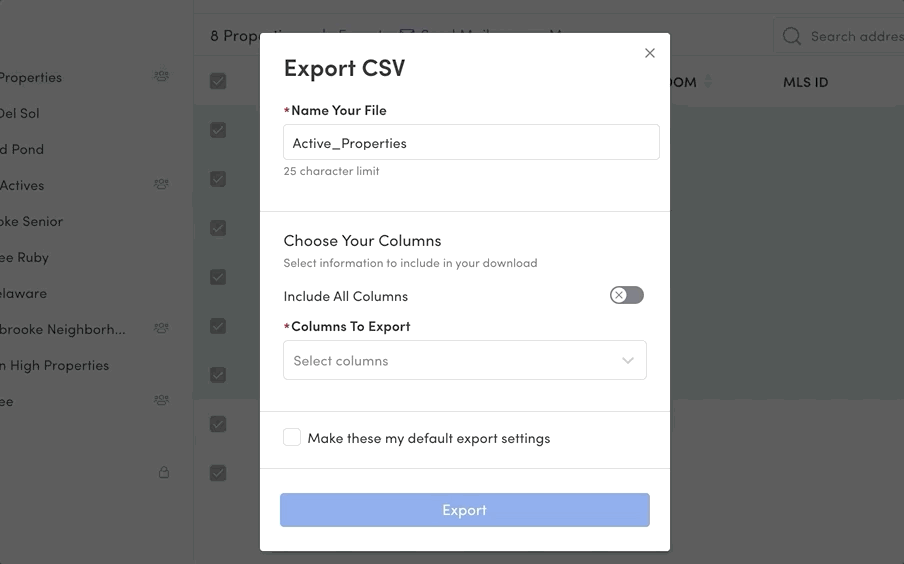 6. You will receive a banner at the top of the page, saying that you will be notified when the export is complete.

7. The notification will appear in the Alerts section in the bottom, left-hand corner of the application.