The features outlined here are currently available to MLS' that are partnered with our Docs+ platform.
Clause Kits can save you a lot of time. If you generally use the same handful of clauses (depending on the type of deal) then you can group these clauses together so that they can be added to your documents in just a couple of clicks.
In this example, let's say that I use the same five clauses when I'm submitting an offer on a freehold. I can create a new folder in my Clause Library and call it 'Clause Kit: Buyer - Freehold':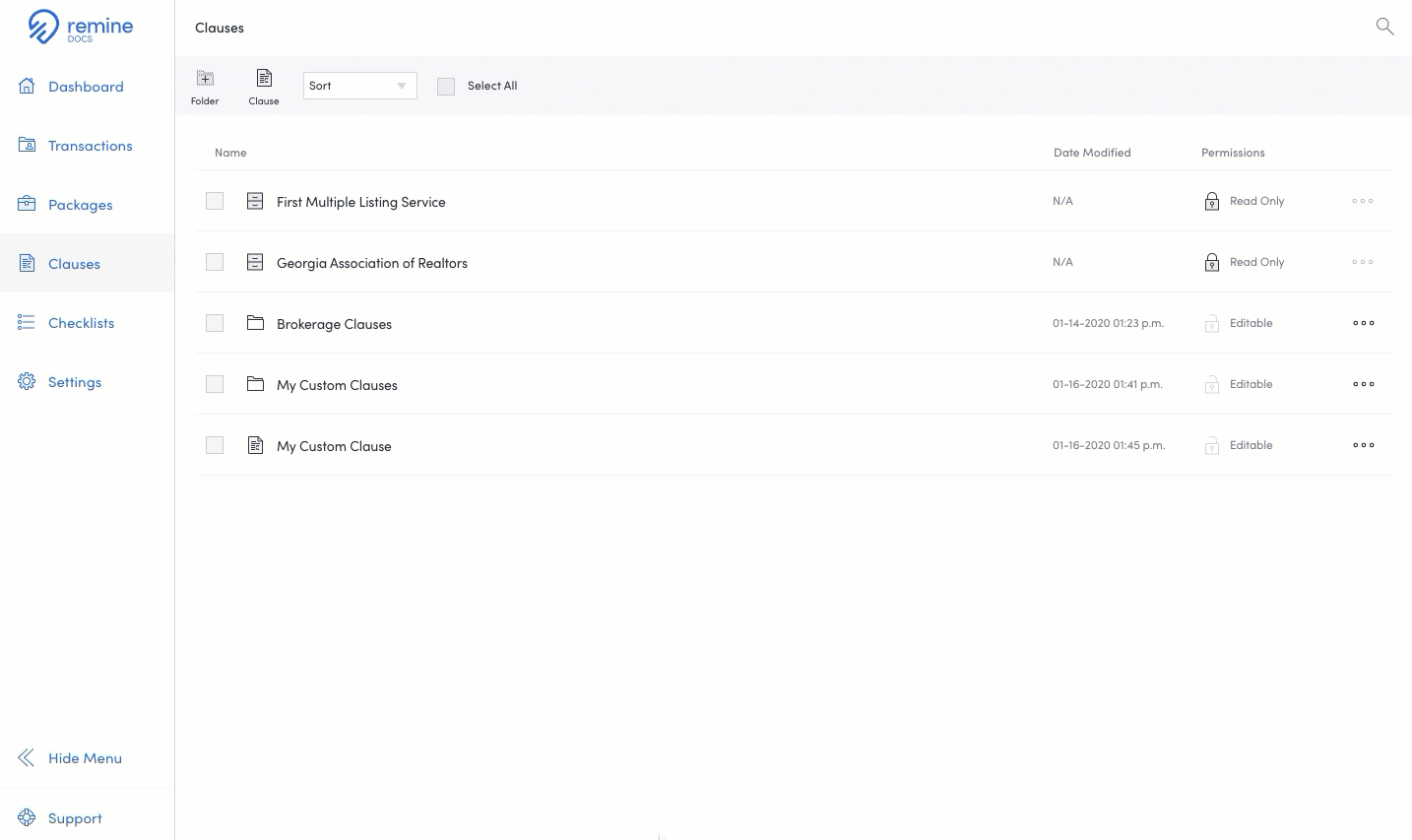 Then I can make copies of the standard ('Read-only') clauses that I'd like to include in this folder: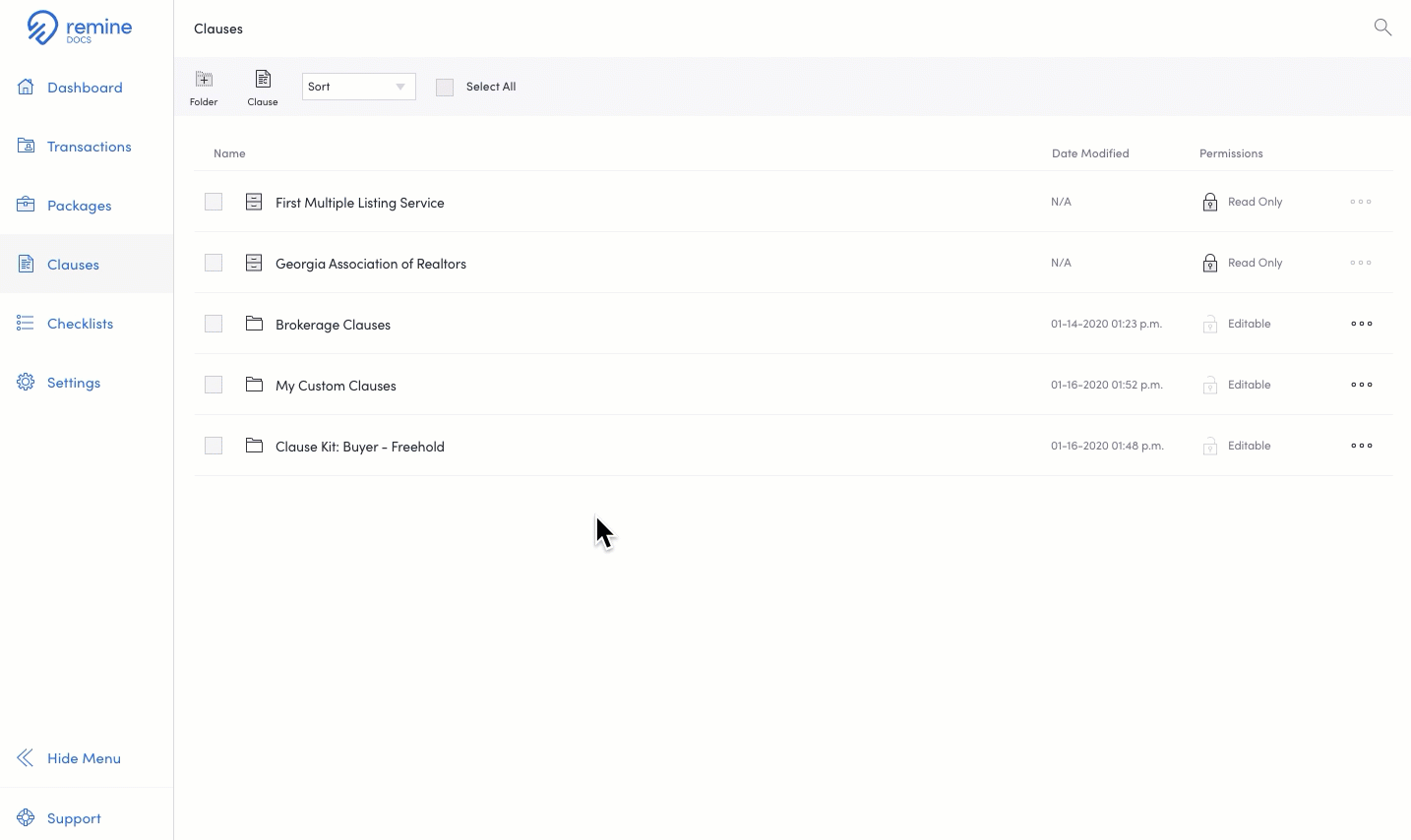 When I'm done, my 'Clause Kit' folder will look something like this: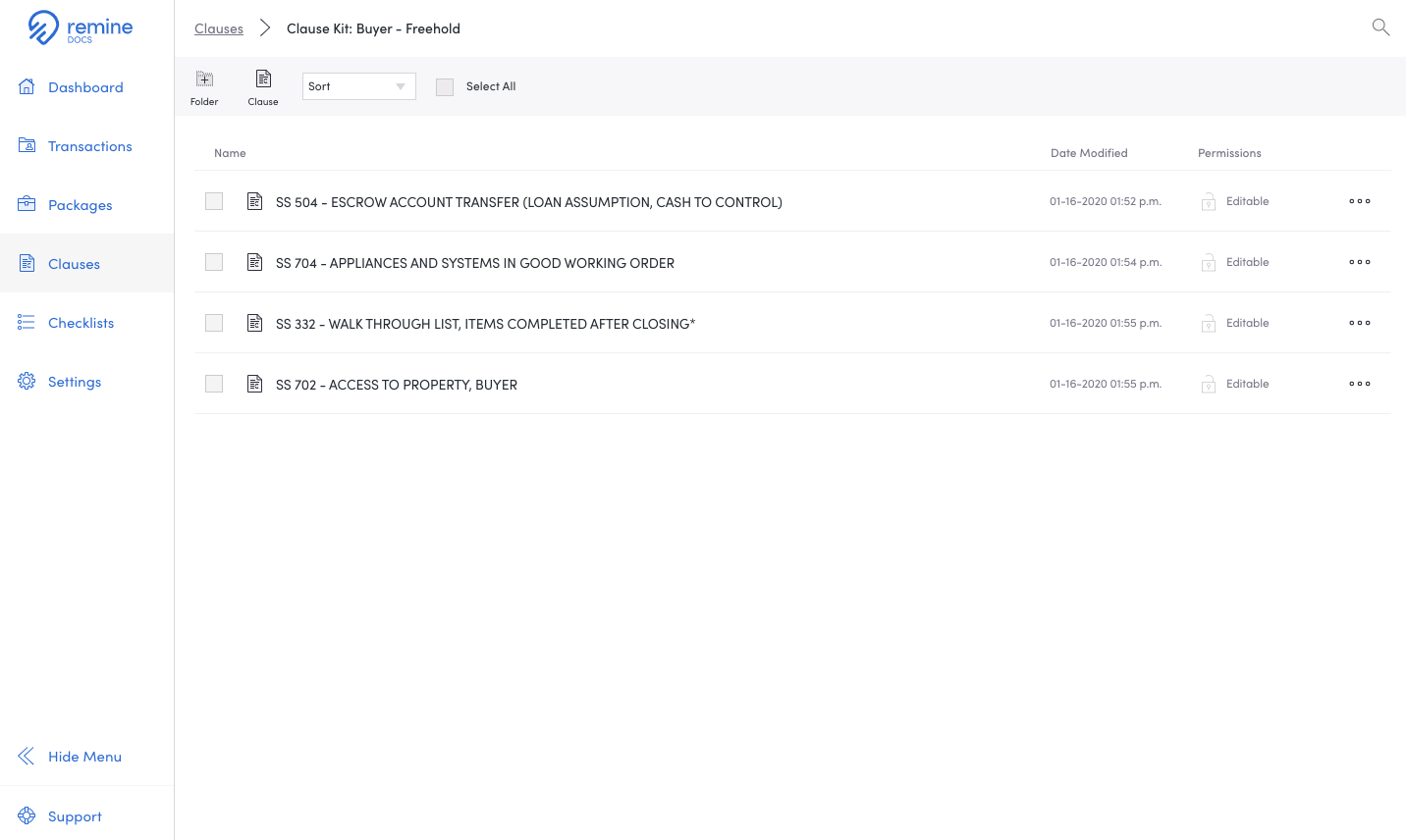 Later, when I'm filling in a purchase agreement, rather than adding these clauses one-by-one, I can add them all at once: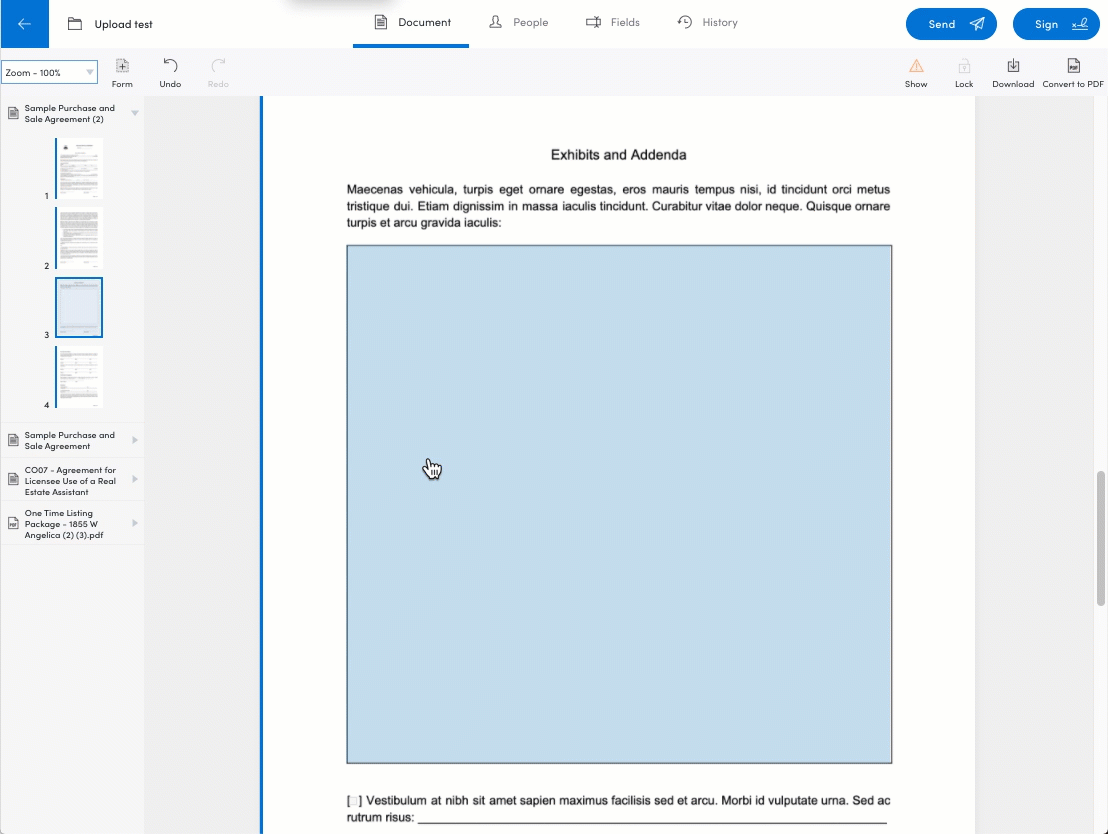 Again, you can create as many different folders and 'Clause Kits' for as many different situations as you wish! Hopefully, this gives you some ideas on how to customize your Remine Docs account to save you time.