Did you know you can send Documents to clients or others in View Only mode? Well now you know! See the simple steps below for how to accomplish this handy feat.
Once you have selected your document(s) for sending and you reach the Send screen to select Recipients, you will have the option to Add a Recipient to View Only for each side of the party to which you are allowed to send. Please note your representation settings determine whether or not you are allowed to send documents to one side or the other or both.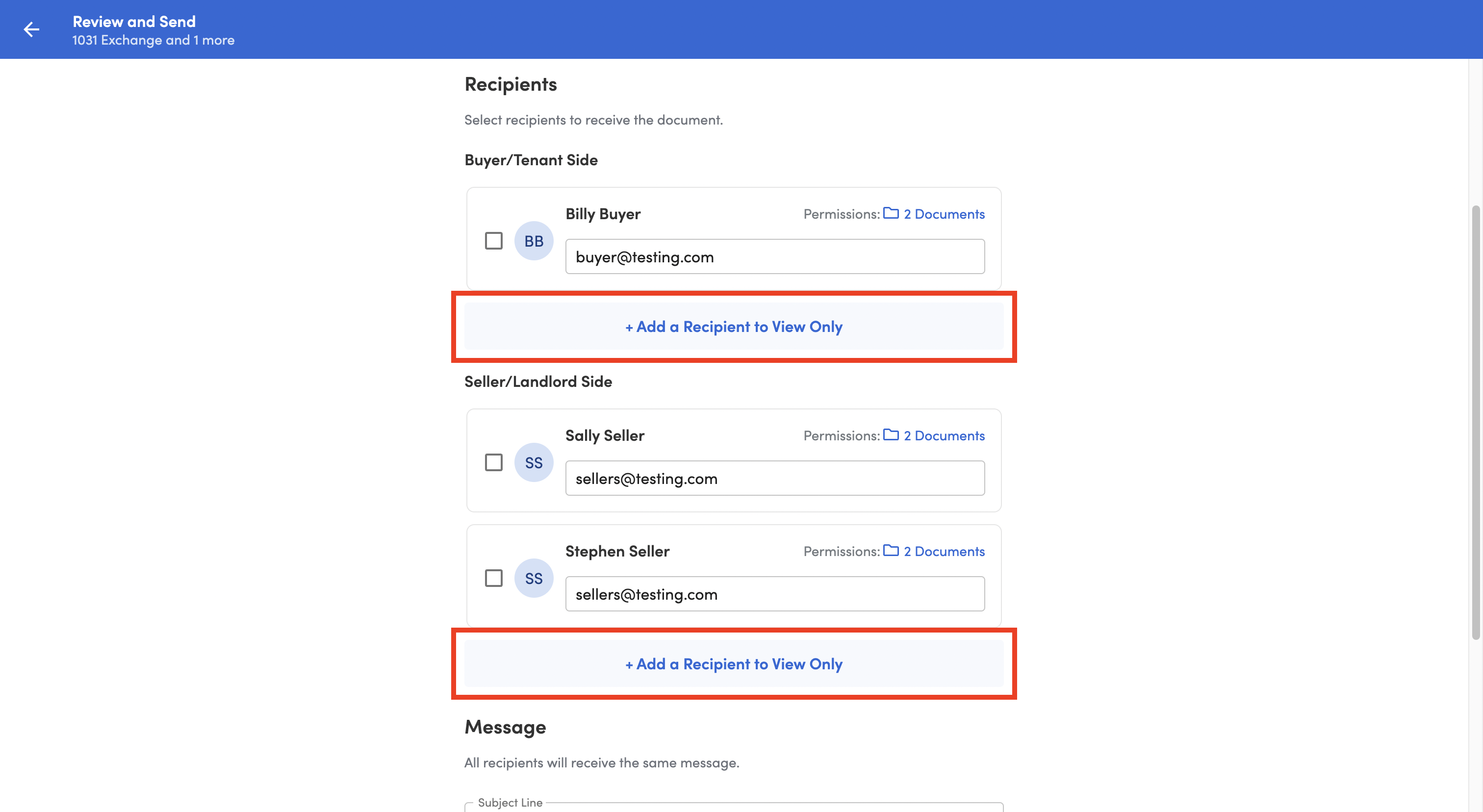 Click on the blue button to Add a Recipient to View Only and you will have the opportunity to input a First Name, Last Name, and Email.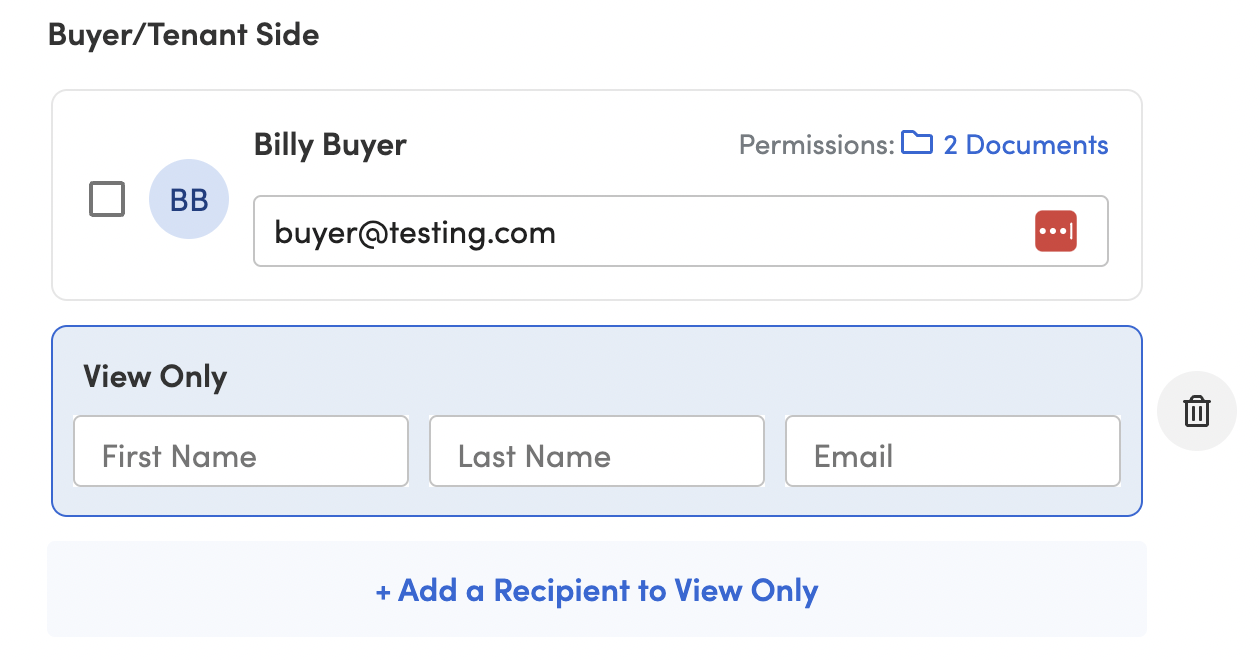 Note that once a View Only box is filled out with details, no other recipient is required to be selected in order to send the document(s). If no other recipients are added or selected, the single View Only recipient is sent the email to view the document(s).
Once any View Only recipients are added, you can click Send and the email will be sent to the selected recipients and you will receive the following confirmation pop-up.