If you have just logged into Remine Docs+ and you do not see the Package Library, Form Library, Clause Library, and Checklist Library in the left hand menu, this article is here for you! This happens on occasion and can be disconcerting to not have any access to Forms and other crucial Docs+ features. See the screenshot below for an example of what you might be seeing: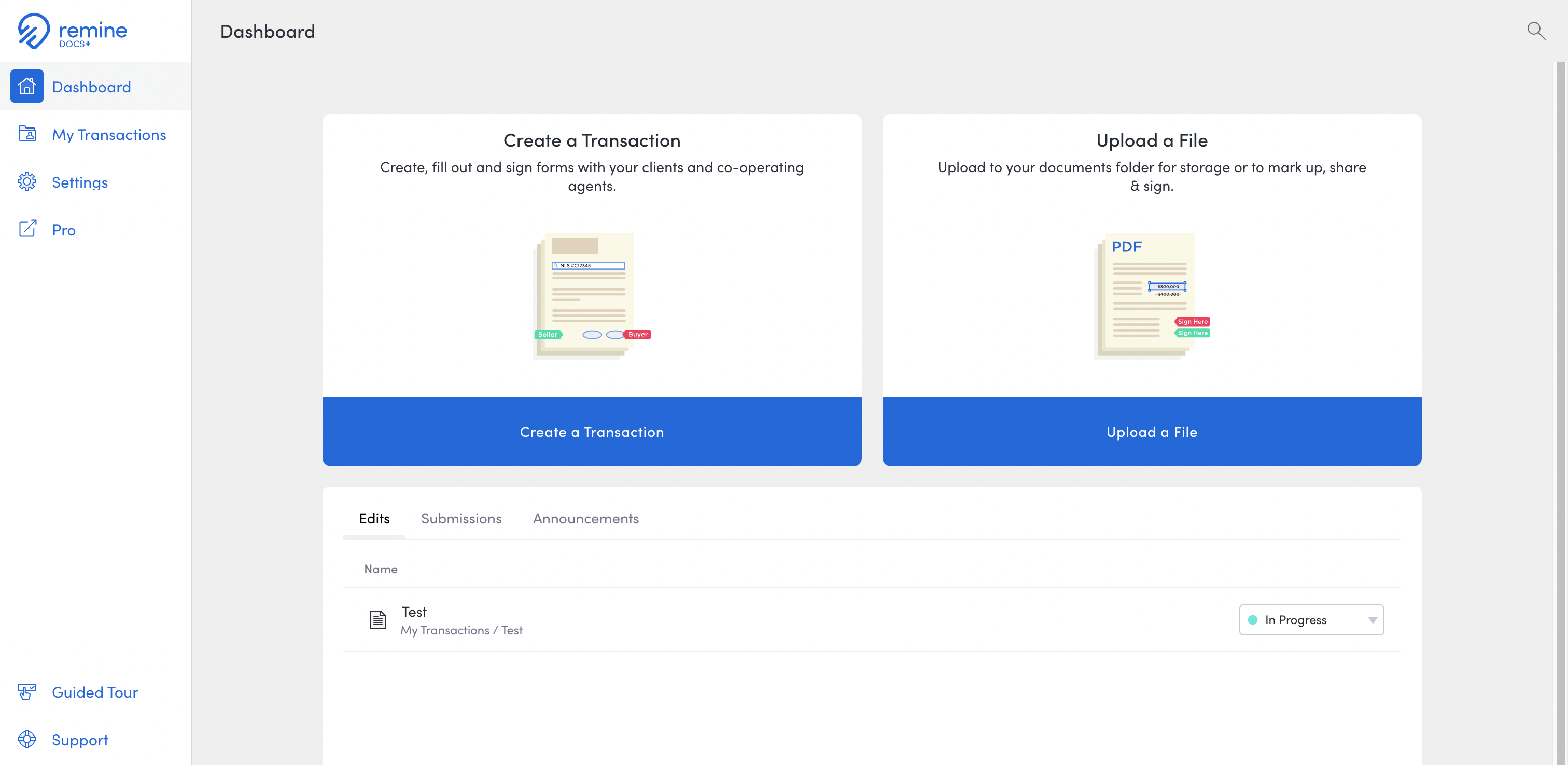 If this your view, please go to your Settings page via the link in the left hand menu. Once there, confirm your NRDS # has been added to your account. If your NRDS # is missing, click the Change button and add it in the pop-up which opens. This should immediately add the missing Libraries to the menu on the left side of your screen.
If this still does not add the Libraries, or if your NRDS # was already input on that page, it is most likely that your profile on the Pro side of Remine needs to be manually updated with your NRDS # as well. To do this, click on the Pro link in the left hand menu, just under Settings. Once on the Pro side, head over to your 'Settings' page by clicking on your name in the bottom left corner and selecting Settings: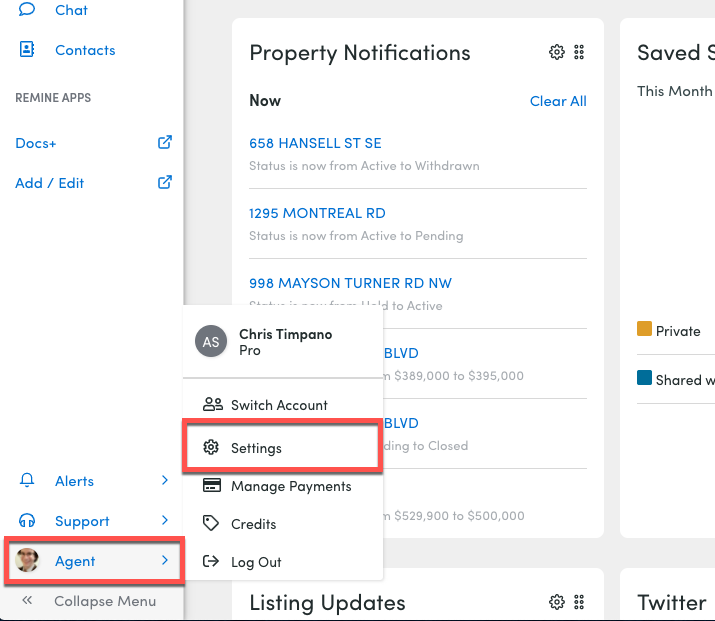 On your Settings page, there is a section titled Membership Settings where you can click on Edit NRDS # to add your NRDS # here:

If your NRDS # is input in both Settings pages, and you still do not have access to the various Libraries in Docs, please contact our Support team.