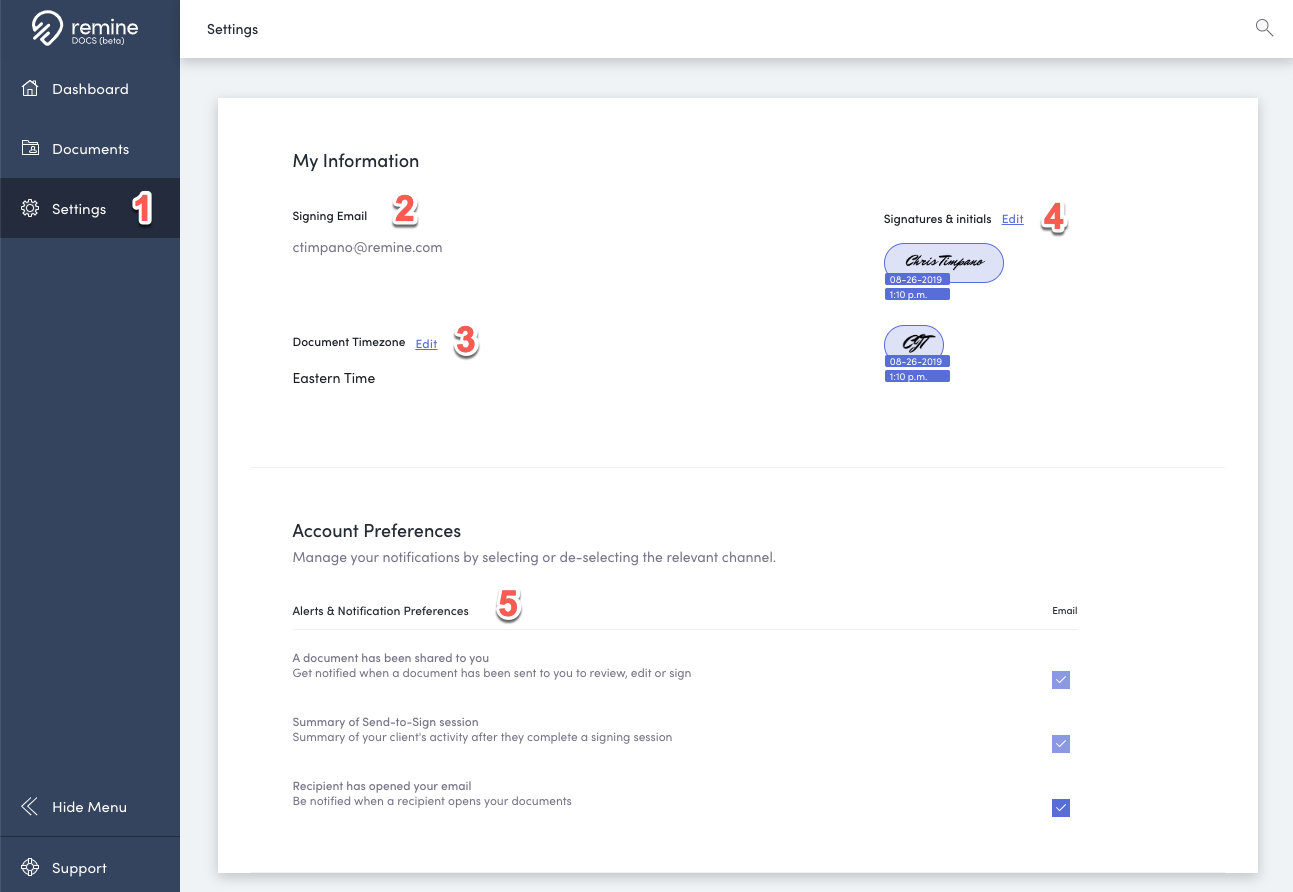 1. The 'Settings' page is accessed by clicking Settings in the left side menu.
2. Your Signing Email is the email address that's associated with your Remine account, and is the email address that account-related notifications are sent to.
3. The Document Timezone dictates which time zone will be associated with all time stamps on documents you upload going forward. Learn more here.
4. You can create and update your Signature & Initials here. Know that editing your signature and initials will be applied on new signing sessions moving forward; it will not retroactively update previously signed documents. Learn more here.
5. Your Alerts & Notification Preferences are largely pre-set and locked for now, but we'll be adding some more robust functionality here soon! For now, you can choose to opt in or out of email notifications for when the recipient (your client or cooperating party) has opened a document sharing email.