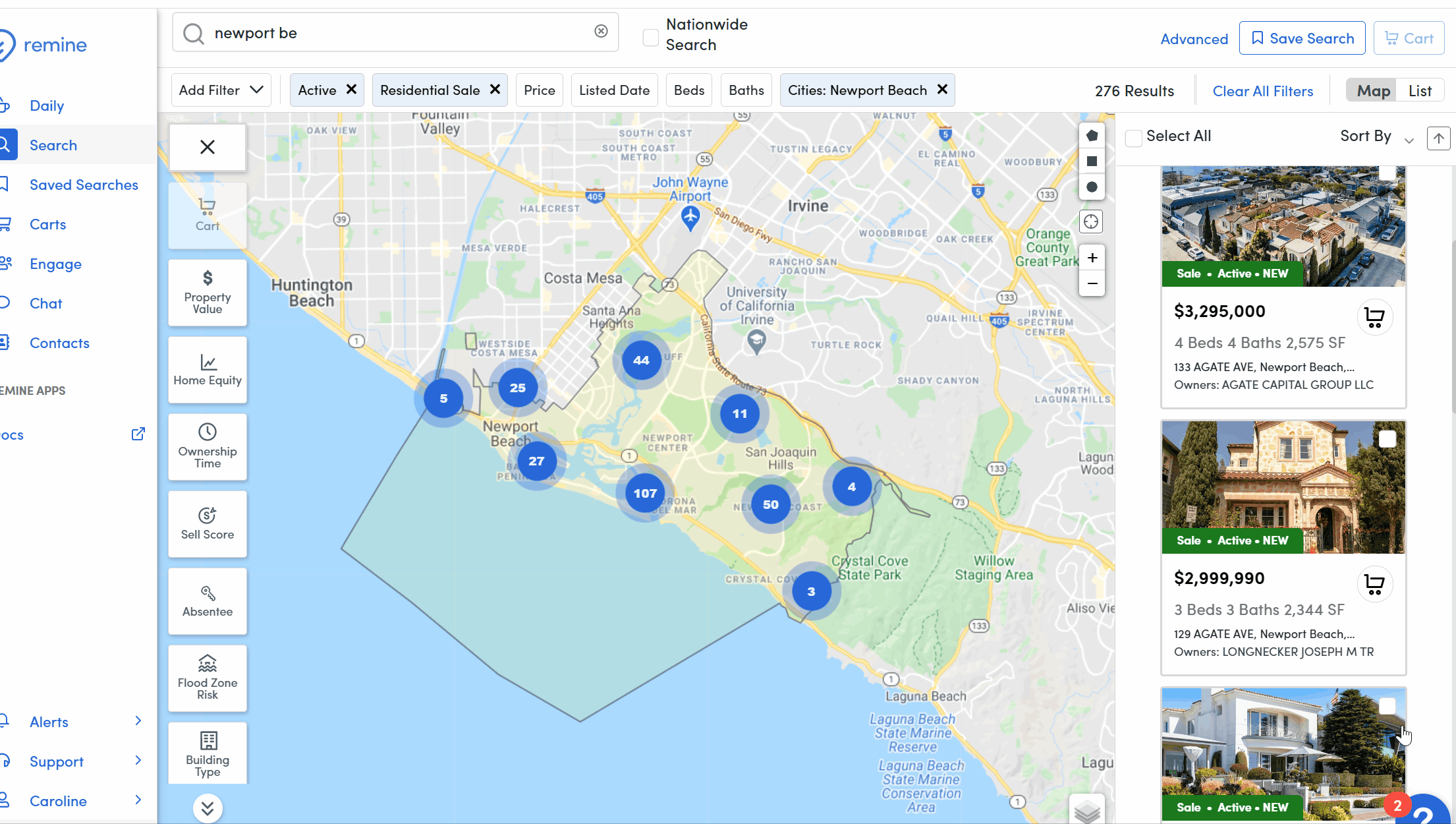 When you select a property from the map, the details page will now slide out from the left hand side, instead of opening in a new tab. On this slide out, you'll see the information that had populated in the past, with the addition of some new information.
Property photos now can include videos and virtual tours embedded into them for viewing. The 'actions' throughout the detail information have remained the same and are now easier to view. You also have the option to collapse certain information while scrolling so it does not continue to populate when looking at detail pages.
Property history is now shown within the details pop out page. When clicking on the prior listings, you can see information, photos, etc. that have been associated with this property's prior listings.
The valuation section now includes additional sources, including Zestimate and Zestimate Rental.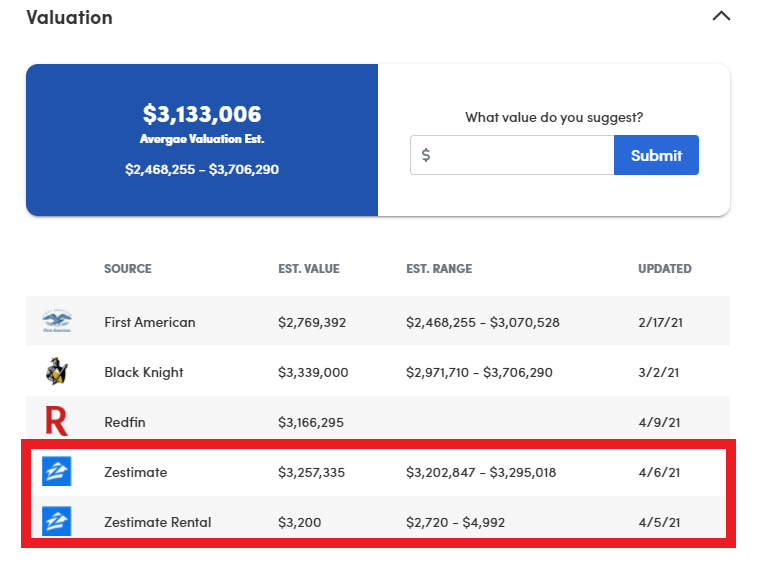 You'll also notice there is now AirDNA data available within the details page. This will give an estimate of what the property could potentially generate as a vacation rental. You have the option to click on 'learn more' to be taken to the AirDNA page for further information, including reporting.

Under 'Owners and Associated People' you are able to view the contact information within the details page, as well as add this to your contacts.