The features outlined here are currently available to MLS' that are partnered with our Docs+ platform.
The Form Library is home to all the Smart Forms provided by your MLS, Association, and/or Office. These are the pre-configured, fillable forms you will need to create and manage your transactions in Remine. Within the Form Library, you can search for forms and either download them to your device or use them in a Transaction in Remine.
Get to know the Form Library section:
Click

Form Library

in the left side menu.

Your Remine Docs account comes pre-loaded with several forms sections

, each containing Smart Forms provided by either your MLS, Association(s), or Office/Brokerage.

Click on the name of any folder to open it and view the forms and potential subfolders within.

Click the search icon to search for a form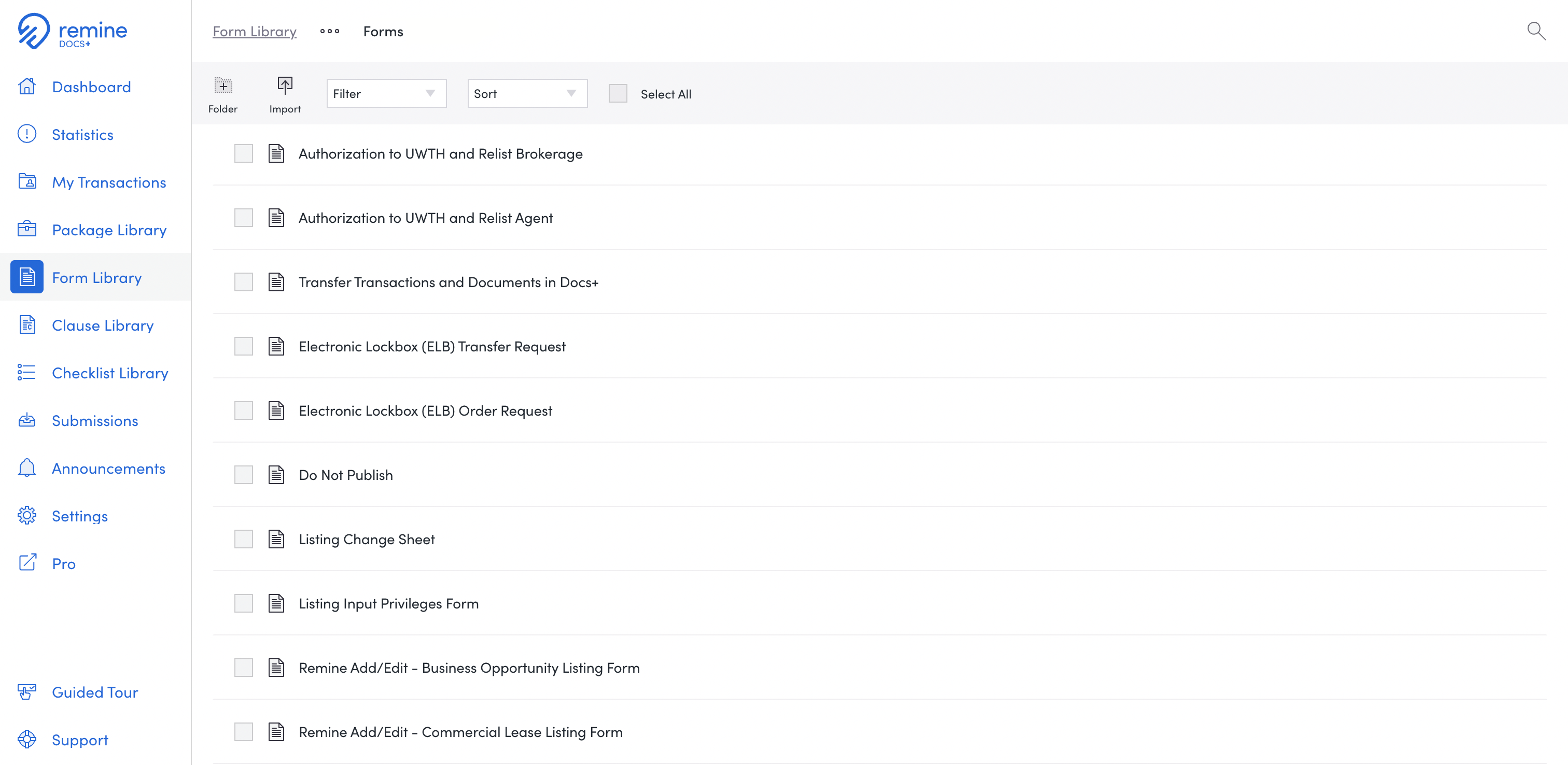 Click on a form name to view a preview of the form. On the preview pop-up, there are two buttons for how to interact with the form: Download or Use Now.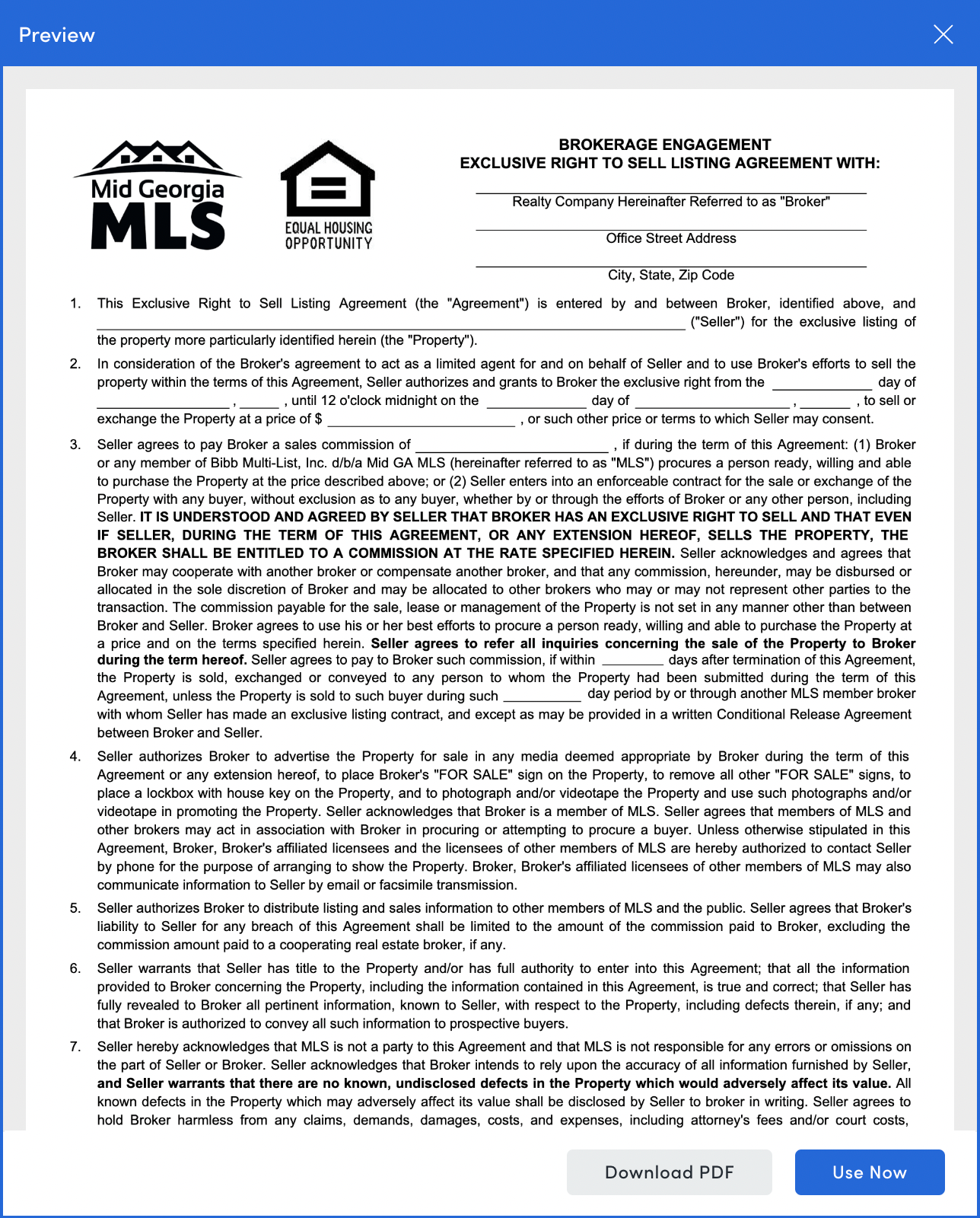 Download will export a PDF copy of the form to your device. This can be handy for printing a copy of a form to be filled out and signed in person.
Use Now will allow you to choose to either Create a new Transaction or Add to an existing Transaction. Selecting Create a new Transaction will open the pop-up to walk through creating a Transaction just like in the My Transactions section. Selecting Add to an existing Transaction allows you to select a Transaction from your existing list of Transaction folders. Once a Transaction folder is selected, you have the option to select an existing subfolder, Create New Subfolder to add the form to, or click Done to add the form to the main folder.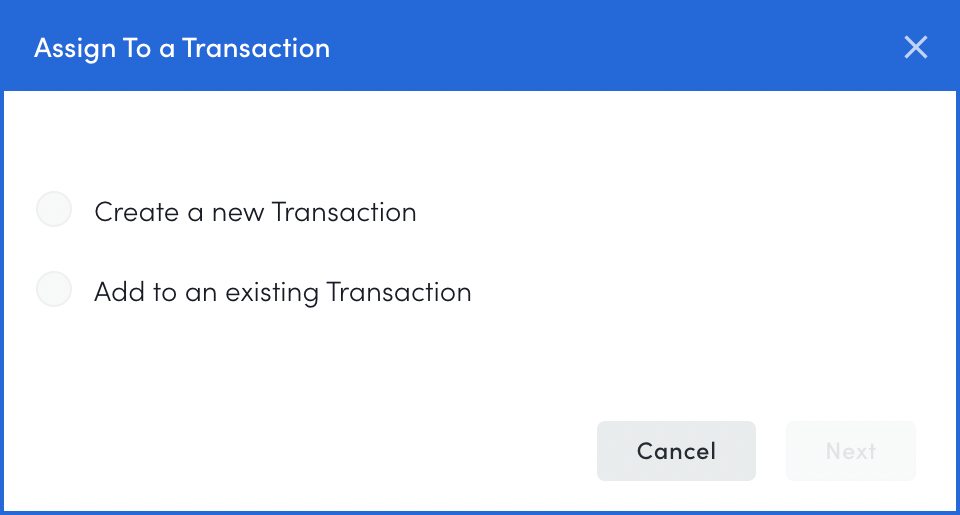 Whether you create a new Transaction folder or add to an existing one, once you click Done you will be taken to that Transaction folder where you can click the name of the form to begin editing it.
That's it! You know the basics of how to use the Form Library! Click here to move forward to part 3: Clauses.