The features outlined here are currently available to FMLS members only.
Every document in a Transaction file can be linked with an MLS listing. This can be particularly useful if, for example, you need to make a property survey/floorplan or any other listing-related documentation available to other agents.
From your Transaction folder, click the drop-down menu to the right of a document: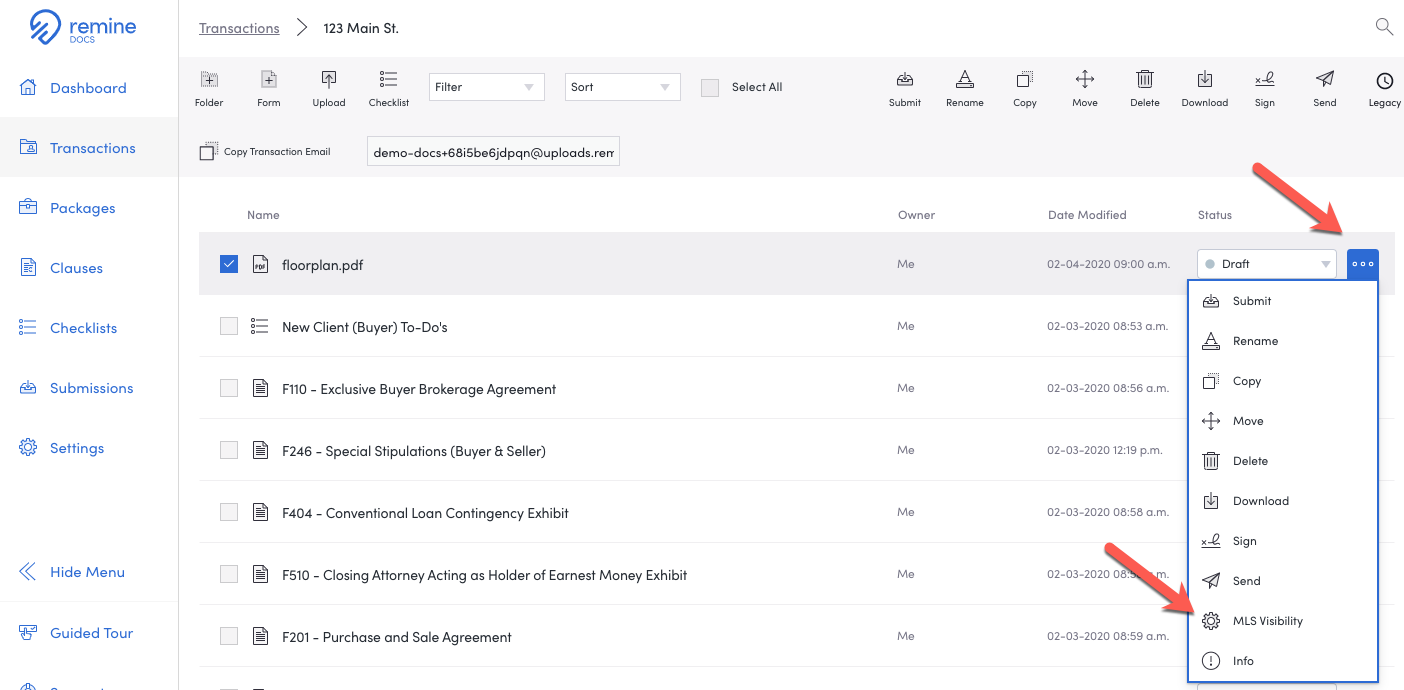 A pop-up will open where you can enter the MLS listing number you want to link the document with:
Note that each document's "visibility" automatically defaults to 'Private', meaning no one can see this document but you (and, of course, anyone whom you've shared it with via Remine Docs+). From here, you can switch the visibility setting to 'Shared' (any other MLS members can access this) or 'Public', meaning anyone with a link to that document can view it.
To un-link the document from an MLS listing, follow the steps above and change the visibility setting back to 'Private'.