The feature outlined here is currently available to Realcomp members only.
If you have documents attached to your listing that were inputted through Transaction Desk, you can now remove these from the listing using your Docs+ account. Documents that were added directly through your Docs+ account will be located in your transaction folder associated with that listing and can be made visible or private by using the MLS Visibility option.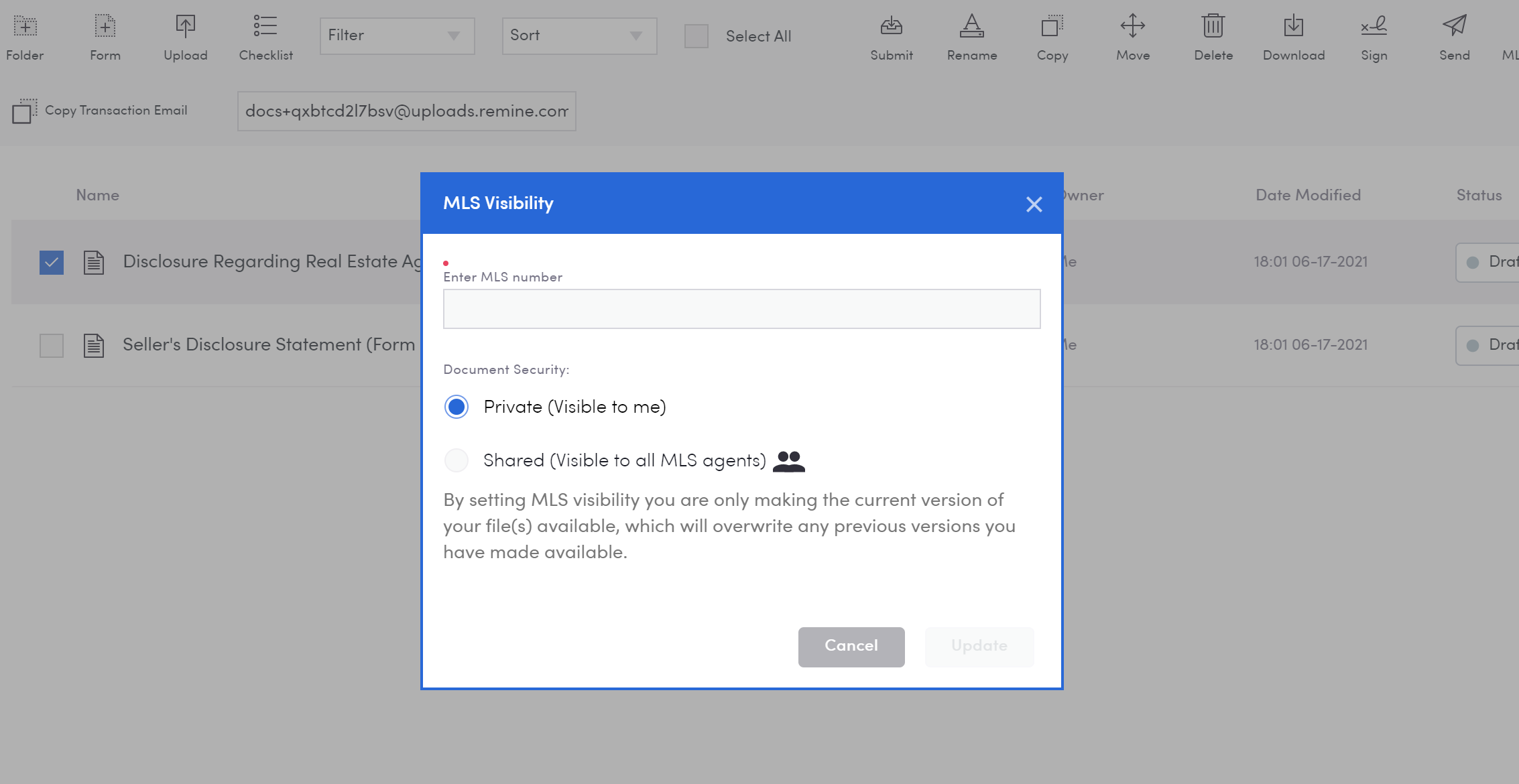 To find the Transaction Desk documents that you may want to remove: first you'll want to go to My Transactions in your Docs+ account. Once there, you'll see a Legacy button in the top right.

Clicking this will bring you to a new screen where documents that were associated with Transaction Desk will populate. If you are not seeing your documents automatically populate, click on Fetch in the top left of the screen to refresh and pull them in.

Once the documents have populated, you have the option to click Filter in the top left, enter the MLS number (or the document name) in the filter to show only documents associated with that listing.
It is important to note that when scrolling through the documents, the page will automatically load additional documents as you get to the bottom of the page.

There are toggle buttons for each document under the header Show in Matrix. Here is where you can switch the documents to on or off to add or remove them from the listing.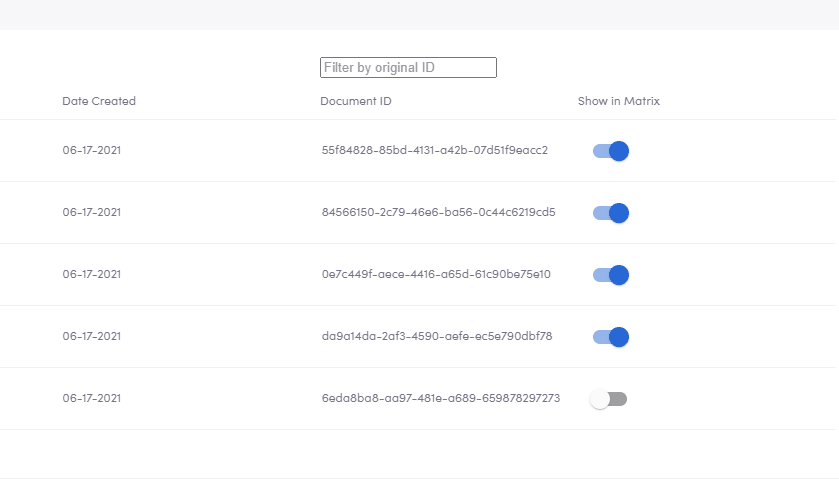 Once a document has been toggled 'off' you can go back to the listing, click on view documents and you'll see the document has been removed from the listing. To make it visible again, simply toggle it back 'on' in legacy view and refresh the view docs page to show the document again.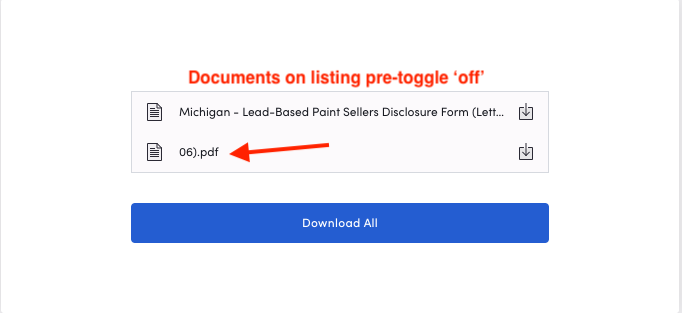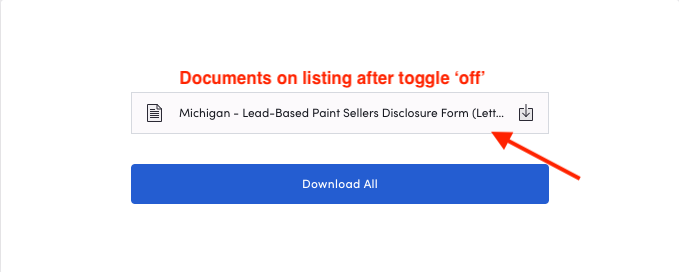 Note: In the event you are showing no content available when viewing documents on your listing, please reach out to Realcomp (support@realcomp.com) or Remine Support (support@remine.com) with the MLS number to get this resolved or view this help article here.