Click here to read about how to add signatures & initials to PDF documents.
You can mark up the document using different drawing tools including straight lines for strike-throughs and freehand drawing.
Strikeout & Draw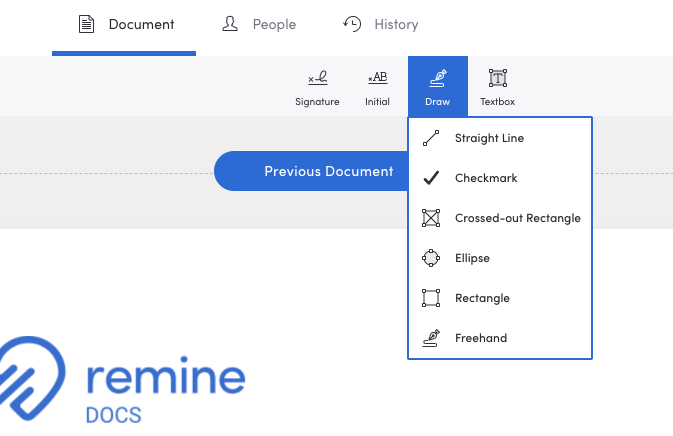 To start drawing, click the

draw

icon on the top toolbar.

From the popup screen, select the desired drawing style. Choose from: Freehand, Straight Line, Rectangle, Ellipse.

You can edit the stroke and fill color opacity and stroke thickness.
Adding Text Fields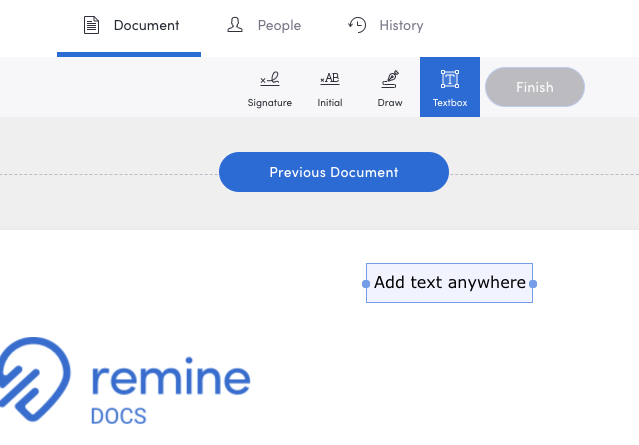 Text fields can be added by clicking "Text Box" on the top menu.

You can move and resize the box and place it anywhere on the page. You can also duplicate the text box by selecting it only once and then placing it multiple times in the form.

Click the field to enter text.

You can edit the font, size, and color of your text.

Click Save.