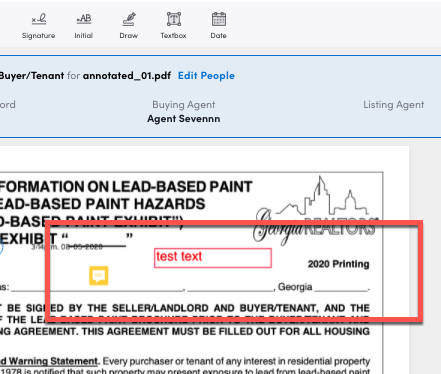 Some PDFs that you upload may have 'annotations' or 'comments' added to them. This is a sort of add-on for PDF files - they sit on top of the original file and, depending on the application that you're using to open the PDF, these add-ons can be interacted with.
If Remine Docs detects that there are any annotations or comments on the PDF you're uploading, you'll have the option to either keep them, or discard them: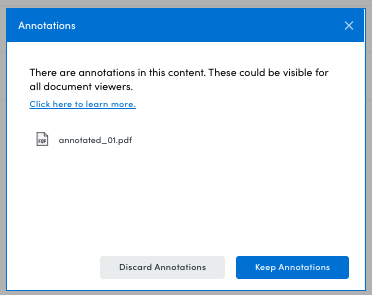 It's important to note that if you keep the annotations (or comments), they'll most likely remain visible on the uploaded document to anyone who views it.
If you'd rather discard (remove) these annotations, you have the option to do so by clicking 'Discard Annotations'. Choosing to discard them will upload the PDF with all notes, comments and other add-ons removed.
If you're ever unsure of which option to choose, you can always first choose 'Discard', view the PDF in-app, and then click 'Upload' again and choose 'Keep', Compare the two docs in-app and delete the one you don't want to keep!