The features outlined here are currently available to MLS' that are partnered with our Docs+ platform.
Checklists exist to help agents be sure that no important steps or action items pertaining to a transaction are missed. You can create checklists for your agents to follow by following these steps:
Click 'Checklists' on the left side menu

Click 'More Groups'

Click 'Checklist' at the top of the Checklists page
Add a name for your checklist, and add tasks in order by clicking 'Add task':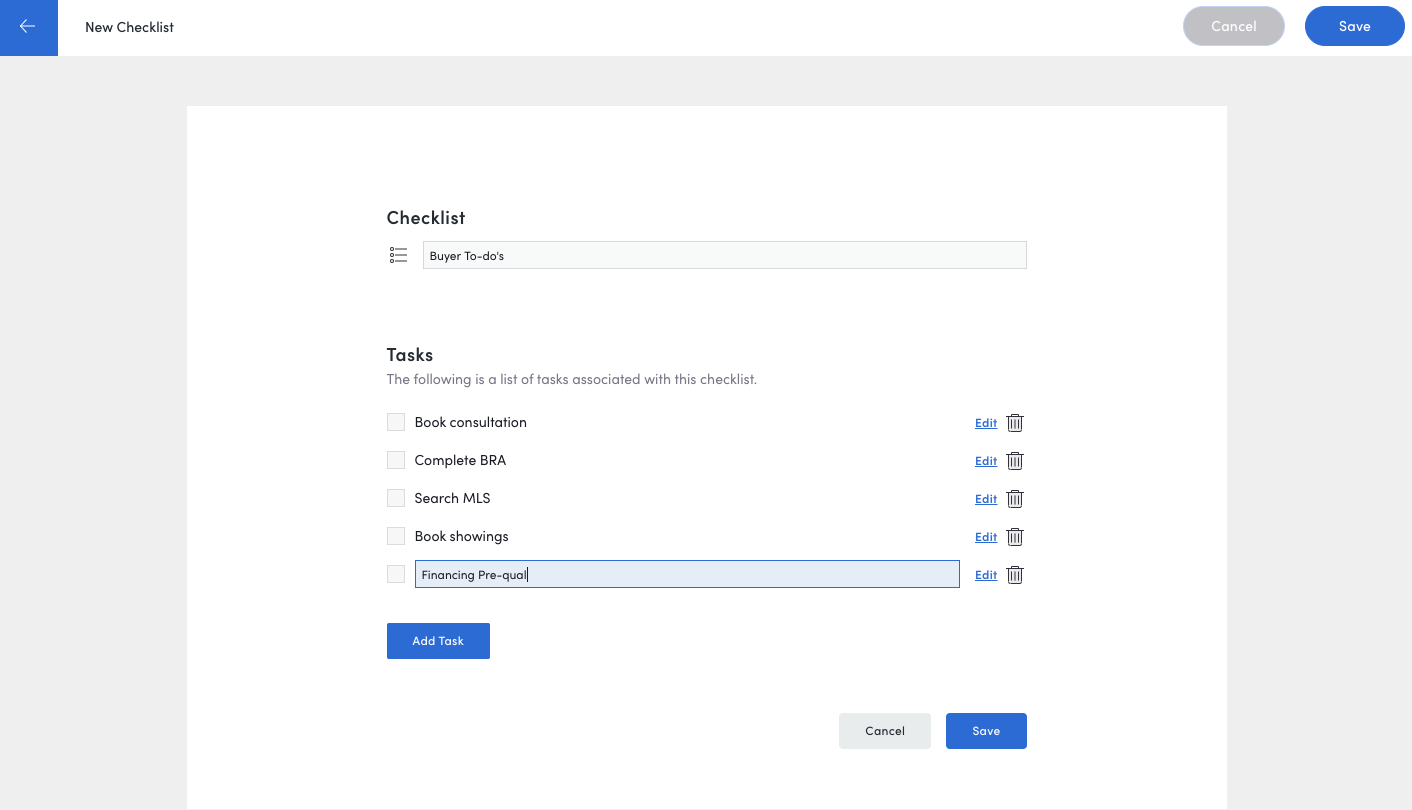 Once your checklist is complete, click 'Save'
From the main 'Checklists' page, click the check-box next to your newly-created Checklist and click 'Move':

Select your brokerage's folder, and click 'Done'. A confirmation will pop up letting you know that the Checklist will be made visible to all agents in your brokerage. Click 'Continue' to distribute the Checklist to your agents:

Your agents will see the Checklist in their Checklist Library's brokerage folder, can can add it to their Transaction folders as necessary. Click here to learn more about Checklists in agent accounts.