The features outlined here are currently available to AKMLS, FMLS, LVR, MAR, NVAR, PWAR, Realcomp and VAR members only.
Smart Alerts will identify potential errors in documents and bring them to your attention when you either send, begin a signing session or export a document.​
Smart Alerts will notify you if:​
Key fields are blank

​

Signature fields are blank

​

Key dates have passed

​
Yellow alerts will inform you of fields you'll want to double-check, whereas alerts in red will alert you to more critical errors.​
Any applicable Smart Alerts will show automatically before entering a signing session within your account, or before sending a document to another participant.​
While viewing the document in your account, any applicable Smart Alerts can be displayed any time by clicking the 'Show' button in the top tool-bar: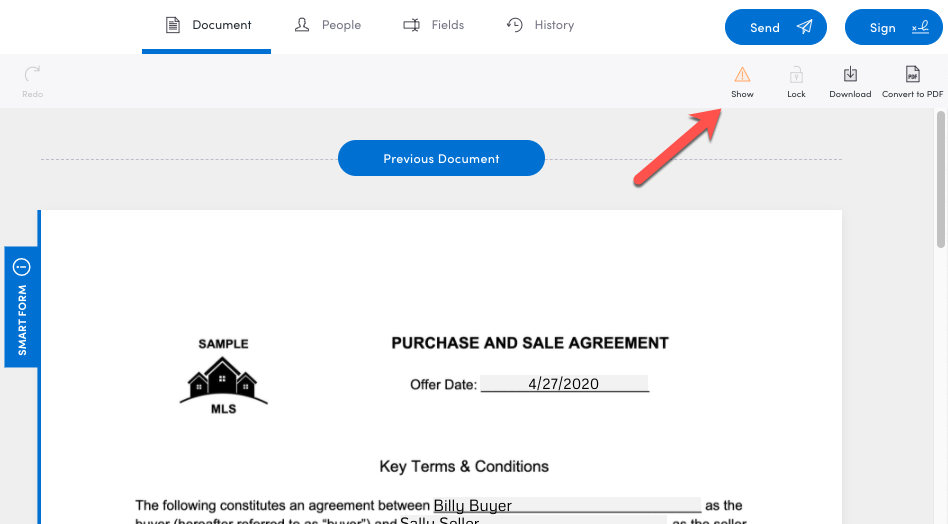 Clicking the 'Show' button will highlight any/all fields that likely require attention before sending or signing.​
Smart Alerts can be turned off using a switch found on the Settings page.