The features outlined here are currently available to AKMLS, FMLS, LVR, MAR, NVAR, PWAR, Realcomp and VAR members only.
Once you've submitted documents to your office for review, a submission folder is created. Commenting is available within a submission folder, and you can use this as a way to communicate with your back office team.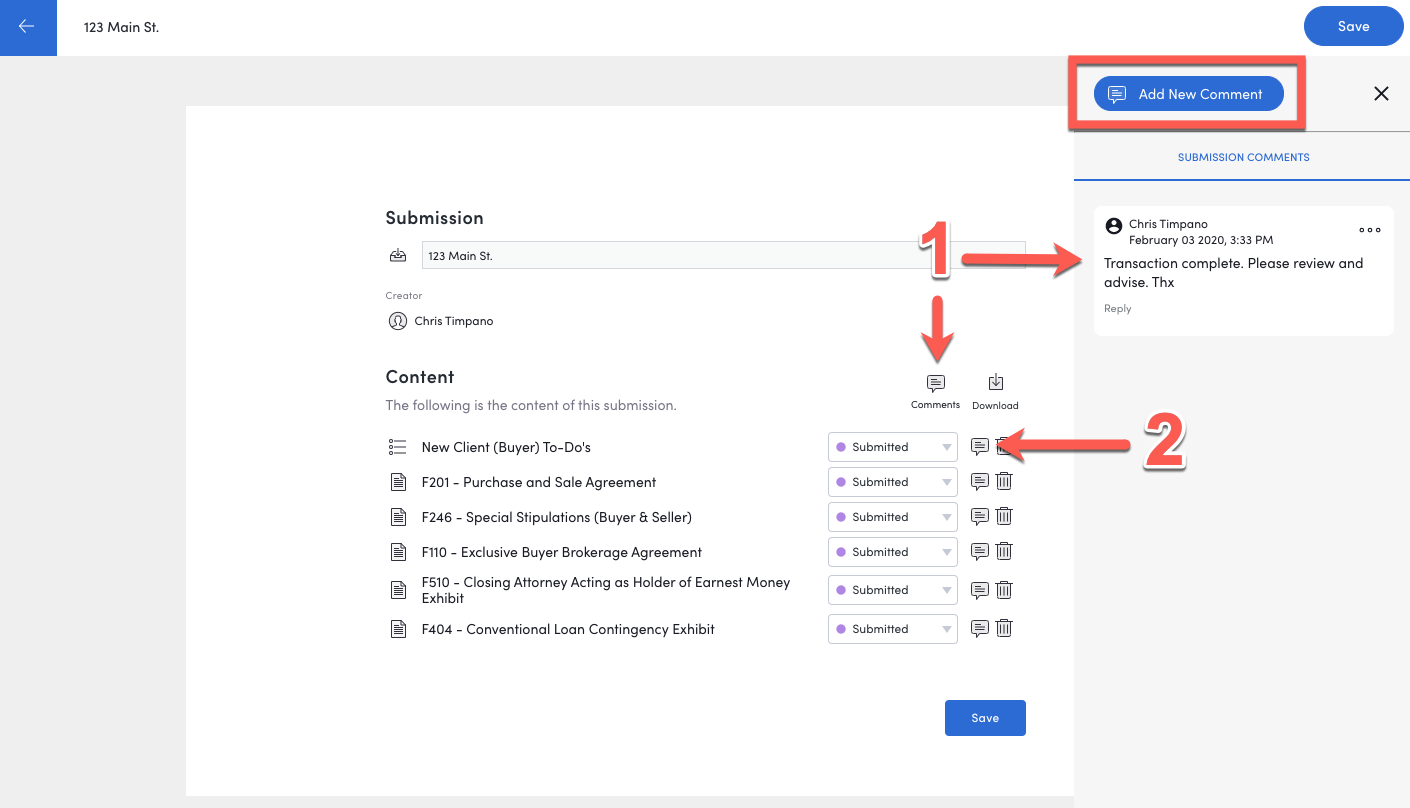 To add a comment that pertains to the entire submission, click the 'Comments' button at the top of the list (1) and then click 'Add New Comment'. Any submission comments will display on the right.
To add a comment pertaining to a specific document, click the 'Comment' icon next to the document itself (2) and then click 'Add New Comment'.
To view any comments from your admin/broker, click the comments icons. They'll display in line with any of your comments on the right. You'll also receive an email notification for any comments made in your submissions.