Documents can be locked, meaning that they can no longer be edited by any parties (aka "View only")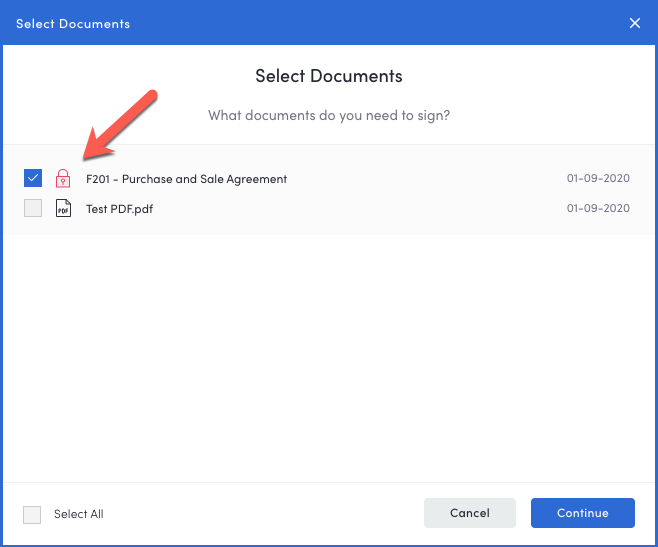 The 'Lock' button is only available to the document "owner" (the agent whose Docs+ account "owns" the document) and is located in the top tool-bar while viewing the document itself:
When a form is locked, the 'Lock' button becomes an 'Unlock' button. When a document is 'Locked' it essentially becomes 'View only' (no input or changes will be allowed). Additionally, when a Smart Form is locked, no data will propagate from other forms in the same Transaction folder.
The document "owner" can unlock the form at any time by clicking the same button used to lock it.