The features outlined here are currently available to MLS' that are partnered with our Docs+ platform.
Every Transaction folder has a unique email associated to it, visible within the Transaction folder itself: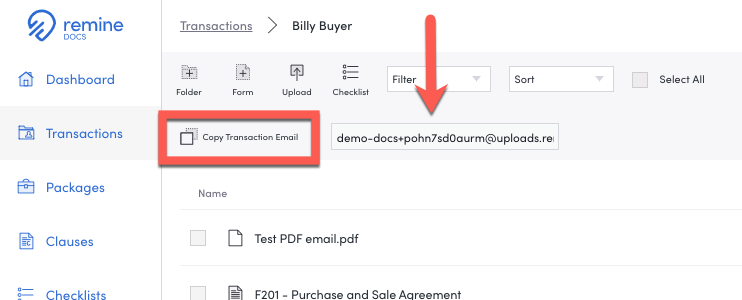 This email address allows agents (or anyone, for that matter) to send documents (floorplan, survey, etc.) via email attachments that will automatically show in that Docs+ Transaction folder.​
An agent can send an email to a client and cc this unique email – when the client 'replies all' so that the unique email is included in the reply, the attachments in that email will automatically appear in the transaction folder!