The features outlined here are currently available to FMLS members only.
To begin the import of your historic files from rDocs into Remine Docs+:
1. Start at the core Remine menu and open Docs+: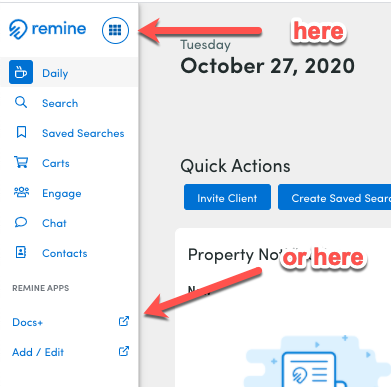 2. Once in Docs+, click on My Transactions.
3. Once this has been opened, you will see a button in the top right of the screen under the magnifying glass, labeled Legacy. Click this to begin the import from rDocs.

It is important to note that the tiles you have in rDocs will not translate over as tiles but rather will be in PDF format.
If you are wanting to import contacts from rDocs, please review how to do this here.